Epson unveils new home cinema projectors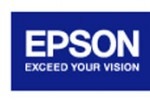 Epson is big into a number of consumer electronics categories including printers and home theater projectors. The company has announced two new home theater projectors for the home user today called the PowerLite Home Cinema 8100 and the 8500 UB.
Epson launched the projectors sans photos, but the specifications sound good. The 8100 will sell for $1,599 in late October and features a 36,000:1 contrast ratio and 1800 lumens of brightness. The projector uses Epson's dynamic Iris system to give the contrast ratio.
The Epson Home Cinema 8500 UB is a higher-end projector that will ship in November at under $3,000. The projector has 1600 lumens of brightness with a dynamic contrast ratio of 200,000:1. Epson integrates its Super-resolution tech for better picture quality and the projector uses a 12-bit 3LCD driver. Other features include a built-in Silicon Optix HQV Reon-VX scaling and de-interlacing video processor. Both projectors have a dust reduction system and dual HDMI 1.3a inputs with Deep color support.