Epson unveils Cinema 710HD home theater projector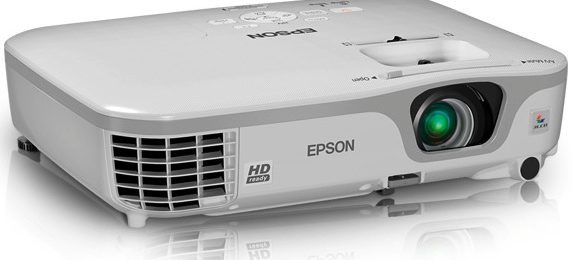 Epson has unveiled an affordable high-definition home theater projector, the PowerLite Home Cinema 710HD. The projector is a versatile home entertainment solution for enjoying movies, games, and sports programs. It's designed for families and first-time home theater enthusiasts, offering 720p resolution for screen sizes up to 120-inches.
The Home Cinema 710HD is easy to setup and works in both small and large spaces. The projector can be placed anywhere between 3.5 feet and 35.5 feet from the wall or screen. It offers a new Easy-Slide image correction, that is an intuitive way to help you align and center images on to a screen with the touch of a finger.
The projector also boasts 2,800 lumens of color and white light output and comes with four pre-set color modes for various viewing environments. A game model lets you use the projector even in bright rooms.
Connectivity for the Home Cinema 710HD include a USB 2.0 port, HDMI input, as well as component and S-video inputs. The projector has a 1.2x optical zoom with 30-degree range for vertical keystone correction and a lamp rating of up to 5,000 hours. It's expected to ship later this month for $650.
[via eCoustics]