Epson to develop 3.5-inch ultra wide viewing angle LCD screen for mobile devices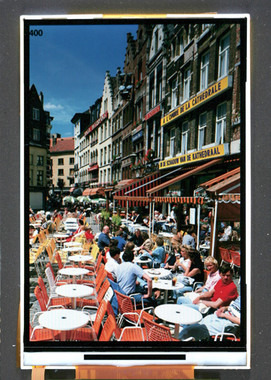 A sub 4-inch viewing screen is about the perfect size for mobile devices, the 3.5-inch Iphone rides just right in my pocket and has plenty of real estate for casual gaming and browsing though emails. If I were to wish for an improvement, the viewing angle could have done better; something like the Epson 3.5-inch aTFT LCD with company's Photo Fine Vistarich Neo wide viewing angle Technology that can deliver up to 80 degrees viewing angles.
The Epson 3.5-inch display has a HVGA resolution (320x480) and 164ppi like the Iphone, but unlike conventional mobiles LCD screens, the display is capable of 1000:1 high contrast and measures up to 460 of luminance in brightness when viewed directly with minimum color shift. The contrast drops to 650:1 as viewing angles tilt at ± 30 Degrees and up to 100:1 at ± 80 Degrees.
Epson Imaging Devices will exhibit this new LCD at the Epson Group booth at FPD International 2008, Pacifico Yokohama, Japan. Shipping of the new a-TFT LCD samples will start in February 2009.