Epson says go big and stay home with MovieMate 60 AIO home theater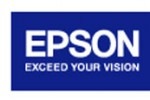 Epson has announced its second new home theater projector of the day. This time the projector is called the MovieMate 60 and is set to hit stores in October for $699. The all-in-one home theater system has an integrated CD/DVD player and a mic input along with stereo speakers in one device.
The lamp inside the projector offers 2,000 lumens of light allowing it to be used in reasonably bright rooms. The device also supports Dolby Digital audio and has HDMI connectivity. Epson uses 3LCD technology in the projector for image quality.
The MovieMate 60 projects a 16:9 aspect ratio image of 60-inches from only six feet away and can throw an image 120-inches from 12-feet away. The DVD player supports only SD resolution. Other components like game consoles and iPods are supported by the projector as well.