Epson released firmware for P-6000 and P-7000 multimedia photo viewers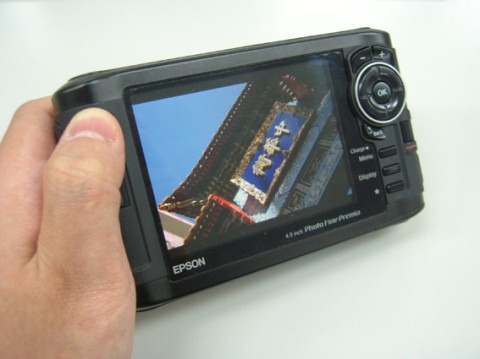 Epson has released a major firmware update for its P-6000 and P-7000 multimedia photo viewers to improve a variety of camera RAW file supports, correct storage card writing errors and make changes to player behavior.
The new Firmware 1.57 now supported camera raw file formats taken from Nikon D3, D60, D700, Canon EOS Kiss/Rebel Series, PENTAX K100D Super, K20D, K200D and Sony α200, α300, α350 Digital SLR.
Other changes on FW V1.57 listed below

Added sound effect to a HOLD button, beeps when pressed
Improved speed on thumbnail images
AC power connection status now reflects on the screen when unit is connected to a computer
Fixed 6mp Raw image playback when images were zoom to portrait mode
Corrected writing error on the last sector of SD memory card
Corrected Japanese input character "under bar" error
Links to Firmware updates in Espon Japan site, we advice you to confirm its OSD is in Japanese or English before updating.