Epson Pulsense wrist wearables lineup unveiled for the fitness-centric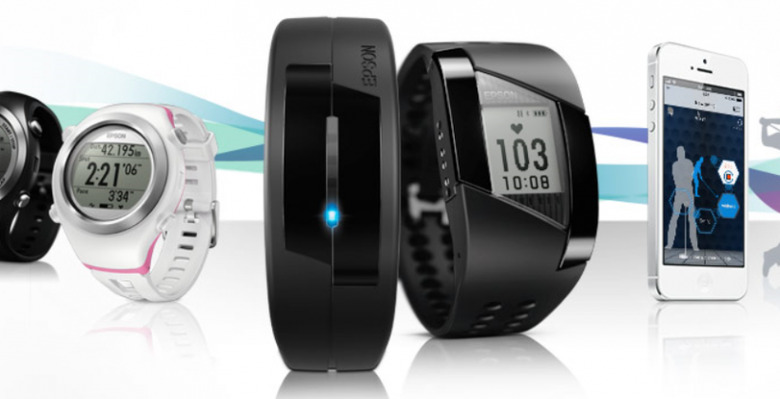 Joining the BT-200 smart glasses it rolled out earlier today, Epson has introduced its new line of Pulsense wrist wearable devices. The Pulsense watches and wristbands are centered around fitness and health, being ideal for wearing 24/7 for general wellness monitoring. Along with the line is also a developers program for those who want to make their own apps for the new hardware.
The Pulsense line of devices is able to track one's heart rate, activity level, sleep pattern, and how may calories the wearer burns while wearing the device. The device is all-inclusive, meaning you're not going to have to wear a heart rate strap in conjunction with the wristband or watch. There's an accelerometer to help monitor performance, as well as an integrated memory that can store up to 480 hours of heart rate information.
Pulsense is being launched with two products, the mode PS-100 wristband and the PS-500, a watch. Both will begin shipping this summer, with the former being priced at $129 USD and the latter at $199 USD. Both are up for pre-order now, and will be sold through various retailers and various online resellers, though specifics on that aspect of it haven't been given yet.
Said Epson's Anna Jen: "The Pulsense product line will be Epson's first smart wrist wearable devices to leverage the company's patented Bio sensing technology. These products showcase Seiko Epson's heritage in wrist watch technology and consumer electronics manufacturing. Pulsense has set the performance and features benchmark for the next generation of activity monitors. With additional core technologies in Swing and Location sensing, consumers can expect to see more smart products coming from Epson addressing the needs of the health, fitness and sports segments of the wearables market."
SOURCE: Epson