Epson PM-400 personal photo lab is small and wireless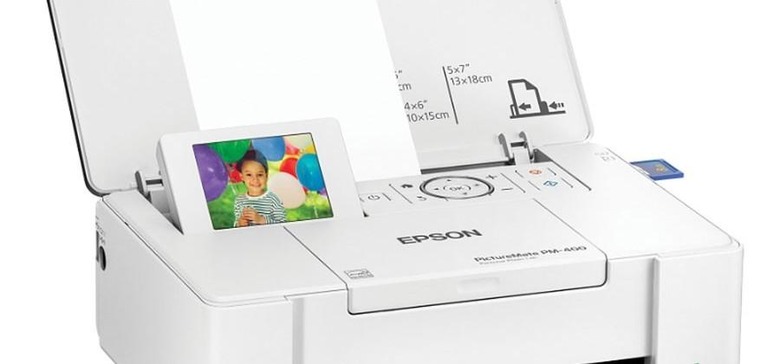 Some printers are big and bulky items that are hard to find a place to store in your home or office. Epson has a new compact photo printer called the PictureMate PM-400 Personal Photo Lab and it is designed to print high quality photos without taking up much space. The PM-400 can print 4x6 and 5x7 photos with no borders using smudge, scratch, and water resistant inks and paper.
Epson says that the archival quality prints are good for up to 200 years. One of the big features of this compact photo printer is that it has a full suite of wireless connection capabilities with support for Wi-Fi and Wi-Fi direct. Direct printing from iPad, iPhone and Android devices is supported.
The front LCD screen is 2.7-inches and allows photo editing and processing with no PC needed. Photo editing and custom print options are available onboard with 4x6 photos needing only 36 seconds to print.
On-board editing features include Auto Photo Correction, crop, red eye removal and others. The PM-400 can print in color, black and white, or sepia with or without borders. Epson is shipping the PM-400 now for $249.99 nationwide.
SOURCE: Epson