Epson debuts new EX31, EX51, and EX71 projectors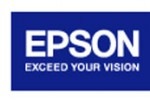 Epson has a full line of projectors for business and home use that range from entry level up to higher end devices. Epson has announced a new series of projectors that are aimed at business users and start at under $600. The new projectors include the EX31, EX51, and EX71.
The new projectors are the follow-ups to the existing EX30, EX50, and EX70 projectors and offer new features and smaller physical dimensions than the older projectors they replace. All three of the projectors have 2,500 lumens of color and white light output for bright pictures.
The projectors use 3LCD technology for bright colors and vibrant images and feature USB plug-and-play connectivity. The lamps are good for up to 5,000 hours in economy mode and the EX51 and EX71 can do presentations without a computer. All three units have instant on and off. The EX31 will sell for $549, the EX51 sells for $649, and the EX71 sells for $749 and all will be available this month.