ePint mug glows to celebrate your team's score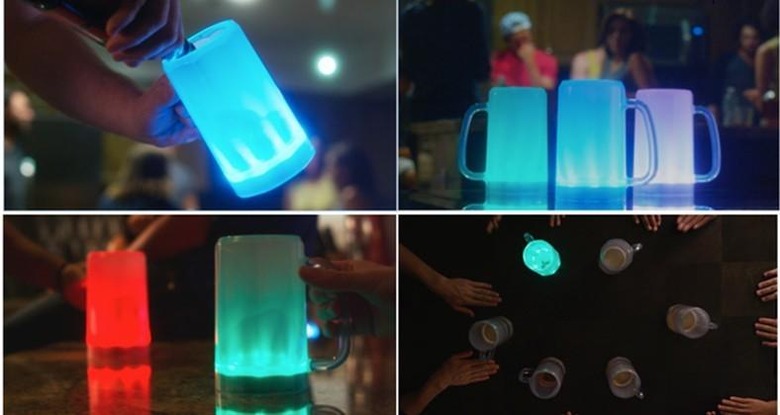 It's football season, and you've probably had your fair share of beer to go alongside it. The ePint mug wants to complement those two things, bringing them together at appropriate celebratory times. The ePint is an Internet of Things beer mug designed with a frosted outer shell and integrated lights. It glows a bright colorful color, has a built-in bottle opener, and lights up when your team scores, among other things.
The ePint mug is made from polycarbonate, which makes it durable, and features integrated tech that allows it to connect with the owner's smartphone over Bluetooth. There's an accelerometer, which allows it to detect when it has been picked up and put down. The LEDs are multi-colored, meanwhile, allowing the mug to glow in different colors.
The mug works with both Android and iOS, and can be set up to perform different actions. The mug can light up when your favorite football team scores, for example, and can change colors when it is empty or picked up. The app also keeps tabs on some data, such as how many drinks you've had and how much water you should drink to compensate for it all.
The ePint mug just recently launched on Kickstarter, where it is seeking $50,000 USD in funding with about $2,000 raised so far. There's 43 days remaining, during which time interested buyers can back the campaign at different rates. $30 will get backers a single early bird unit which ships in April 2016 if all goes as planned.
SOURCE: Kickstarter