Epic squashes Fortnite annual pass rumor but confirms different leak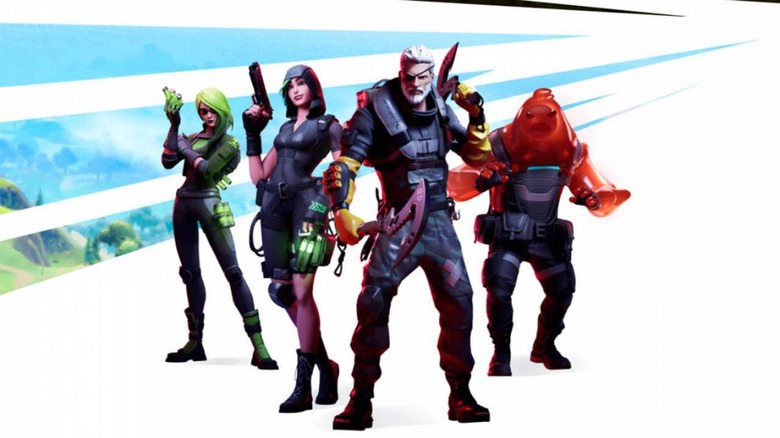 Fortnite players have been busy discussing a leak about an annual game pass that would give players access to exclusive skins and other perks. This annual pass was discovered and leaked by data miners and now, in what is largely a rare instance for the company, Epic Games has directly addressed the leak. Put simply, don't get your hopes up.
The release of Fortnite version 11.30 quickly spurred a number of leaks from data miners who poured through the game files. Among other things, 'FireMonkey' revealed the potential existence of an annual game pass that would give Fortnite players access to some exclusive skins, as well as the entire 2020 Battle Bundles related to the future battle passes.
Annual pass info:

The Annual pass will give you ALL Battle Bundles for the upcoming Battle Passes throughout ALL of 2020.

There are exclusive skins that only Annual Pass owners will receive, and based off of this image these 3 are some of the rewards for Annual Pass owners. pic.twitter.com/Qs1weQn7m8

— iFireMonkey (@iFireMonkey) December 12, 2019
Players have been talking about the leak since it was published, but Epic has officially squashed any hopes they had. In a statement to Fortnite Intel, the company said that the annual pass was an idea considered by the Fortnite team, but that it has 'no plans to release it.' The company mentions that some things found in game files are 'prototype features' that won't end up released to players.
With that said, it's not all bad news. As part of its statement, Epic confirmed that a different leak is valid and that it will be arriving in the game: Bao Brothers. These skins were first found in game files by data miners in 2018, but they were never released for purchase.
That will apparently change in the near future when Epic releases the dumpling-themed skins in the Item Shop (or, maybe, as part of the first 2020 battle pass). Though the company confirmed that it will release these skins, it didn't say when players can expect them to arrive.