Epic 1962 Ferrari 250 GTO expected to fetch $45 million at auction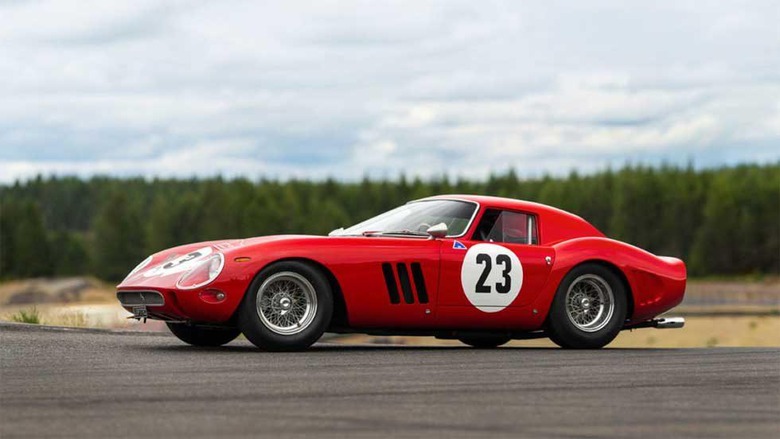 The incredibly beautiful 1962 Ferrari 250 GTO that you see in the image below is an incredibly rare car. Only a handful were made between 1962 and 1964 and perhaps surprisingly considering many were racing cars, all the cars built have survived. The most expensive ever sold was a 1963 model that fetched $70 million.
Another is going up for auction and this one is a 1962 250 GTO and the pre-auction estimate for its sales price is over $45 million. The car is 250 GTO chassis number 3413GT and was originally a works car that was tested by American racing driver Phil Hill at the 1962 Targa Florio road race.
This car was the third built in a 36-unit run and won numerous races when owned by the cars first private owner, Edoardo Lualdi-Gabardi. The highlight of the car's racing pedigree was winning the Italian National GT championship. The car was later raced by Gianni Bulgari, the Bulgari of jewelry fame.
One interesting tidbit about this specific car is that it never crashed or failed to finish a race. Considering how hard it was driven that is quite the accomplishment. The car was updated to Series II spec body in 1964.
This car sold for $7 million in 2000 and it has actually been driven. The car has been seen running the track at classic events and vintage races. The car is in "highly original" condition. This will be the most expensive car ever put up for auction.
SOURCE: Autoblog