EnGenius releases ENS200 long-range Wi-Fi bridge for outdoor use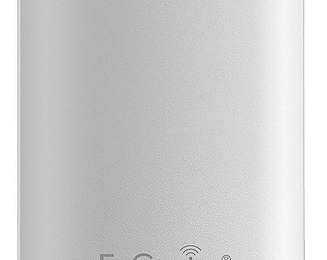 EnGenius has launched its new wireless bridge and access point, the ENS200 Bridge/AP. The ENS200 is designed for outdoor use, and supports speeds up to a nice 150Mbps. You can grab one now for building-to-building brige connections from an EnGenius-authorized distributor or a reseller for the modest sum of $69.99.
The ENS200 is aimed at business users, and has 400mW transmit power while offering up to to 150Mbps transfer speeds. It offers a 2.4GHz 802.11b/g/n bridge connection/access point, and supports WPA and WPA2 encryption to keep data safe. In addition, it supports hidden SSID, MAC filtering, and 802.1x RADIUS authentication.
The device itself is rugged, made specifically to withstand "harsh weather conditions." It's housing is UV inhibited and IP65 waterproof, which is rated at protecting against water jet-equivalent streams of water, meaning that it can handle exposure to rain and water from downspouts. Its antenna is a dual-polarity 8dBi directional unit.
According to its product page, the ENS200 can be configured as a wireless distribution system, access point, WDS station, and WDS bridge. It can be utilized by RV parks and marinas, for example; anywhere that needs widespread wireless coverage outdoors or across large areas. The bridge/AP includes a mast strap and a power-over-Ethernet injector/adapter.