Energy Sistem 52 Touch Showcased With Plenty of Renders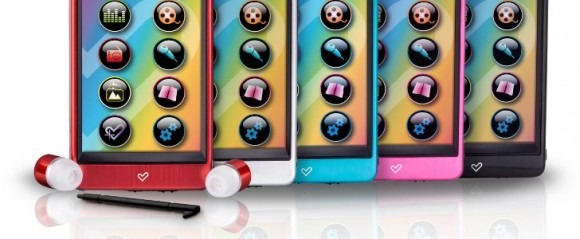 Here's another product line-up for the over-saturated personal media player market. Not that options are a bad thing, mind you. Energy Sistem has just pulled the curtain off their 52 Touch line-up of devices, but manages to only show off a full array of digital renders, and not the actual devices. That's better than nothing, we imagine.
Features wise, here's what you're looking at: Integrated FM transmitter for your car, microphone, support for DivX and XviD, FLV, RM/RMVB, MP3/WAV/WMA music formats, images, text files (.txt), a 2.8-inch TFT touchscreen display, TV-out, and a speaker. You can pick up a model with either 4GB, 8GB, or 16GB internal memory, which can be improved with the 16GB microSDHC card reader. As for pricing, you're looking at spending €69, or about $88 for the 4GB model. You also get plenty of color options, as you can see. Anyone interested in the pink one?
[via Akihabara News]