Energizer Max P18K Pop has crazy big battery, dual pop up cameras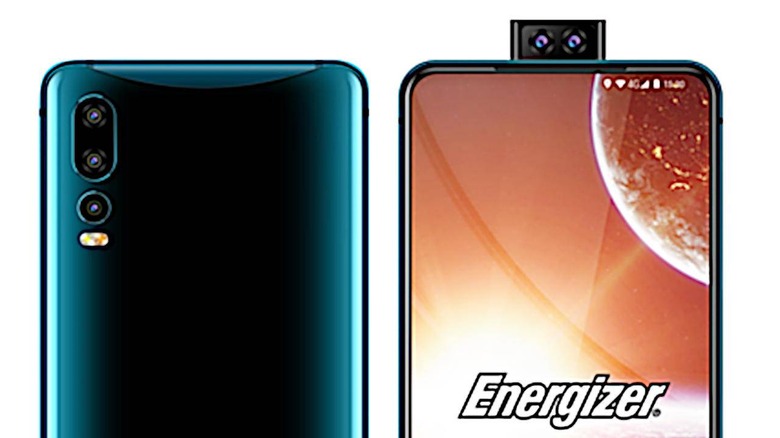 Energizer seems to have gone smartphone-crazy. The famed battery maker will be showing off no less than 26 phones at MWC 2019 in less than two weeks. Two of those, as reported, will have the pop-up camera feature that the Vivo NEX S tried to popularize. That, however, isn't all that Energizer has in store. It has just formally announced the existence of the Max P18K Pop and the dual pop-up cameras are the least insane thing about it.
Let's get it out of the way. The phone has an 18,000 mAh battery inside. Never mind how thick that makes it (around 18 mm/0.71 in) or how heavy it is, but that's practically power bank battery levels. Energizer is close to getting their phones banned on flights.
That would be too bad because it promises 90 hours of calls, 100 hours of music, and 2 days of video binging, not that flights or binging should last that long. Although it doesn't say so, with a USB-C port the phone could also very well be used as a power bank in a pinch.
The Energizer Max P18K Pop actually boasts of five cameras. The two front-facing ones pop up when needed and are made up of a 16 megapixel camera and 2 megapixel depth sensor. The ones on the back are noted to have 12 MP + 5 MP + 2 MP, the last one most likely for depth sensing as well.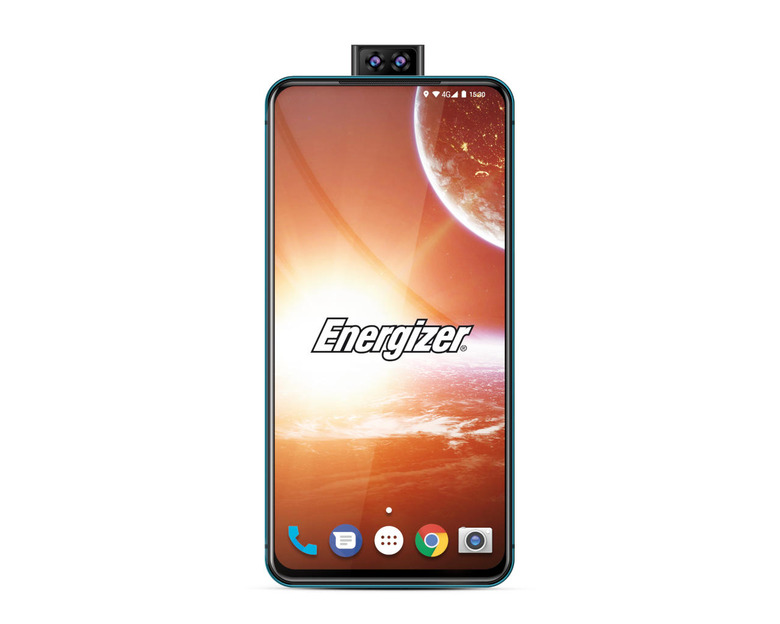 As far as specs go, the phone doesn't sound too bad. It's not surprising to see a MediaTek Helio P70 inside but the 6 GB RAM and 128 GB storage definitely make for a tempting offer. The 6.2-inch FHD+ screen with barely any bezels is also bound to be eye-catching. All that's left is for Energizer to reveal just how much this power bank masquerading as a smartphone will cost.