Energizer adds new Qi-enabled single-zone inductive chargers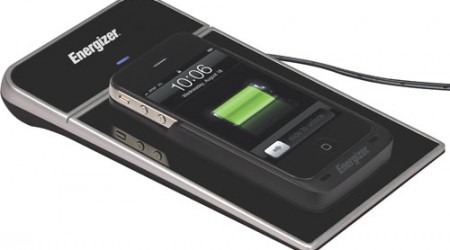 Energizer unveiled a new cordless charging system for smartphones like the Blackberry and the iPhone a while back. These are the sort of chargers that use a case or battery door, you just lay them on the charge plate, and they charge. The line of Energizer offerings is Qi-enabled allowing them to work with any case brand that supports Qi.
Energizer has announced that it has added some new single zone chargers to its lineup. The single-zone offerings are smaller and only have space for one device to sit on the plate. The original Energizer charge plates were much larger and have space for more than one device.
The smaller plates are perfect for anyone that has a limited amount of space on their desk to nightstand and only needs to charge a single device. Energizer will also be showing off new products at CTIA including a new travel adapter with an iPhone dock, nightlight, and three AC outlets and dual USB outlets. A universal USB wall adapter will debit and a DC universal car charger.