Endless targets developing nations with unique desktop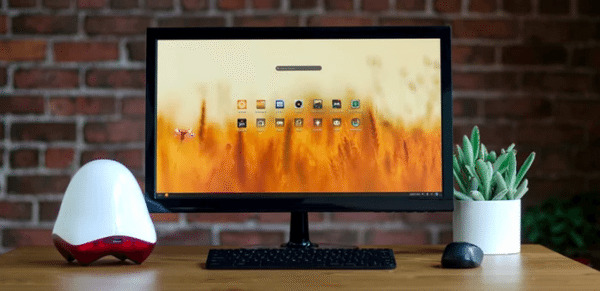 Those in developing nations have had growing options when it comes to gadgets, and one company has done its part to make sure desktop computers are more accessible to anyone who needs one. The Endless computer, as it is being called, is a unique looking desktop computer designed specifically for developing nations, though arguably anyone could find a use for it, and it was conceived during a trip to India. It brings with it its own simplified custom operating system.
The Endless computer has a unique design, with a white and red shell and a sort of fluid construction that resembles a liquid drop. It is meant to be connected to one's existing television, removing the need to have a separate monitor, and it comes pre-loaded with more than 100 apps, increasing its usefulness for those who do not have an Internet connection for downloading them.
It likewise features a custom operating system and an App Center for downloading additional apps. The interface is meant to be similar to smartphones, and is designed to be simple to use for those who mightn't know much about using a desktop. The makers say they have pre-installed Wikipedia, Khan Academy, educational games, and "academic curricula".
The Endless Team, the folks behind the Endless computer, is seeking $100,000 USD on Kickstarter, where it has so far raised about $65,400 USD in funding. Those interested can grab an Early Bird Endless computer with 32GB of storage for a pledge of $165 USD; there's options with more storage capacity however, up to 500GB. The shipping to backers is estimated to start this upcoming June.
SOURCE: Kickstarter