Enable Fortnite two-factor authentication now to get a free glider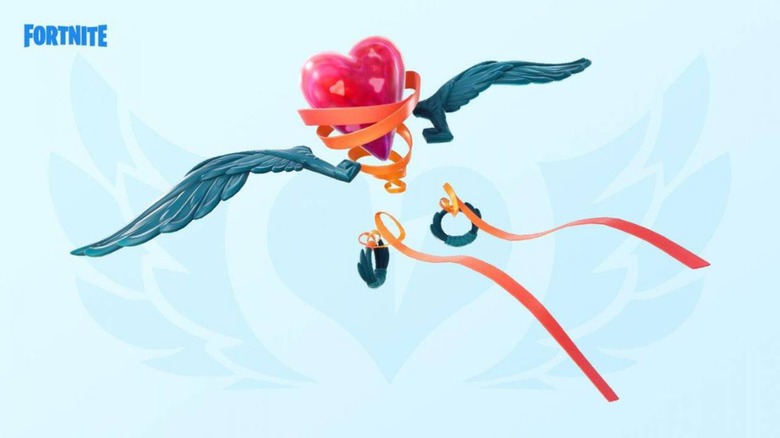 Epic really wants its Fortnite players to enable two-factor authentication, and it is offering a new incentive to nudge them into action. For a very limited time, Fortnite players can grab the free glider from the in-game store, but they'll need to enable 2FA in their Epic account before they can access the reward. There's a catch, though: you have to give the glider away.
The new glider keeps with the current Share the Love event theme, which is itself styled around typical Valentine's Day imagery. The glider features a large pair of angelic wings, as well as a large heart and flowing ribbons. The item is called the Heartspan Glider, and it is only available to give away to a friend.
If you want the glider for yourself, you'll need to get a friend who also plays Fortnite to enable 2FA on their account and then gift the glider to you. As well, this will need to happen by this upcoming Saturday, February 16, after which point the glider will no longer be available.
To gift a glider, head into the Item Shop and click on the Heartspan Glider that pops up in the bottom right corner of the screen. A page will appear with a link that directs users on enabling two-factor authentication. Assuming it is activated, you can then choose a friend as a recipient.
You can choose to include a message with the glider gift if you'd like. Be sure to give (and ask for one in return!) the glider before 7PM ET on Saturday, February 16. In addition, players currently have the chance to get the Season 8 Battle Pass for free by completely 13 free Overtime challenges that arrived with update 7.40.