Emotiv Epoc Headset delayed due to functioning problems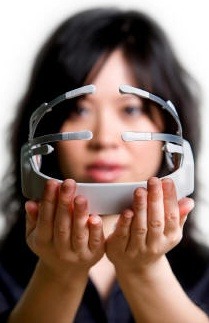 We talked about the Epoc Neuroheadset from Emotiv Systems before, and while it was slated to be released in time for the holidays, it seems to have now hit a roadblock. In fact, the gadget just doesn't seem to work properly.
Originally announced at the Intel Developer's Forum, the Epoc headset was supposed to be able to read your brainwaves and then you could think about moving an item on screen and it would move. Sounds pretty cool, right? But now, the device isn't working as it should.
This is an even bigger problem now for Emotiv because competing devices are expected to make an appearance very soon. I guess we'll just have to wait and see what happens when this one finally makes it to market at an expected retail price of about $300.