Emirates new Boeing 777 cabins raise the inflight experience bar higher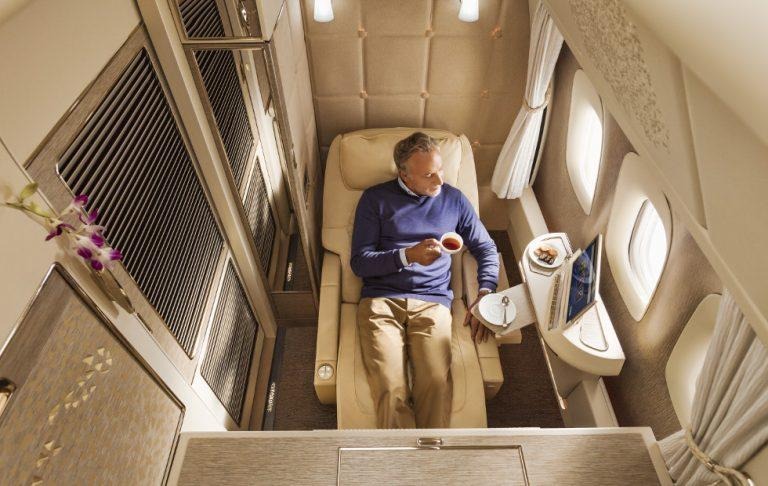 While the fastest way to traverse countries and the world, traveling by air is hardly the most comfortable. Offering the best experiences in both comfort and entertainment in such a cramped space has always been both an engineering and design challenge for airlines. Emirates , the largest operator of Boeing 777 planes, just unveiled in Dubai its new cabins for the aircraft line, redefining quality experience across all classes. Curiously enough, Emirates' new designs take inspiration from land vehicles. Specifically Mercedes-Benz S-Class cars.
The German car maker's S-Class has always been associated with luxury and design on land, making it a perfect fit for Emirates' aspirations to offer the same qualities in the air. The partnership between airline and automaker goes beyond mere inspiration. Emirates' complementary Chauffeur-drive service for First Class passengers include a fleet of the very same Mercedes-Benz S-Class cars.
Emirates' new First Class private suites open up with a new floor to ceiling sliding door, giving the room a somewhat futuristic feel. That is complemented by the soft leather seat that can recline into a fully flat bed on a "zero gravity" position inspired by the lessons learned from NASA in the fields of relaxation and weightlessness. The suites have ample room for passengers to change clothes even with the bed made as well as enjoy dine on demand service.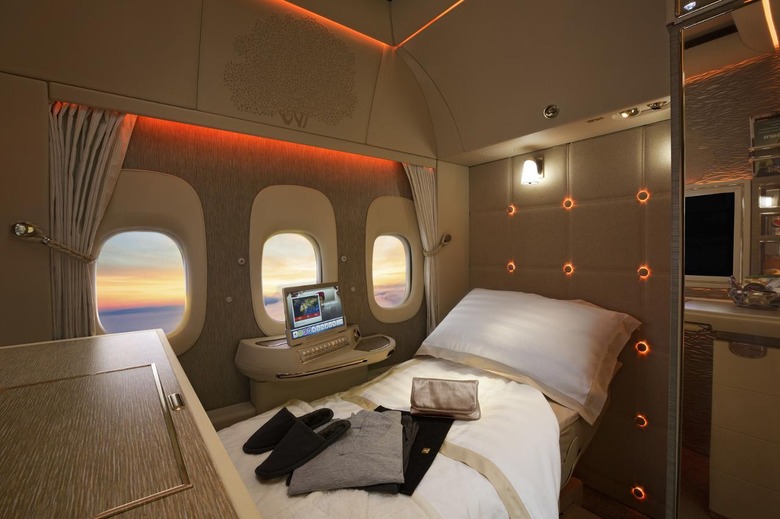 First Class suites are arranged in 1-1-1 rows, which means that the middle suite won't have the pleasure of seeing the world outside through windows. Instead, Emirates provides virtual windows for those in the middle aisle, giving them a real-time view of the skies outside. Some might even prefer this seemingly magical experience instead.
The Business Class is likewise inspired by automobile design, with the use of diamond stitch patterns on each seat's full leather cover. Seats can move into a fully flat sleeping position, while inflight entertainment, personal lighting options, and a personal mini-bar keep you company throughout your flight.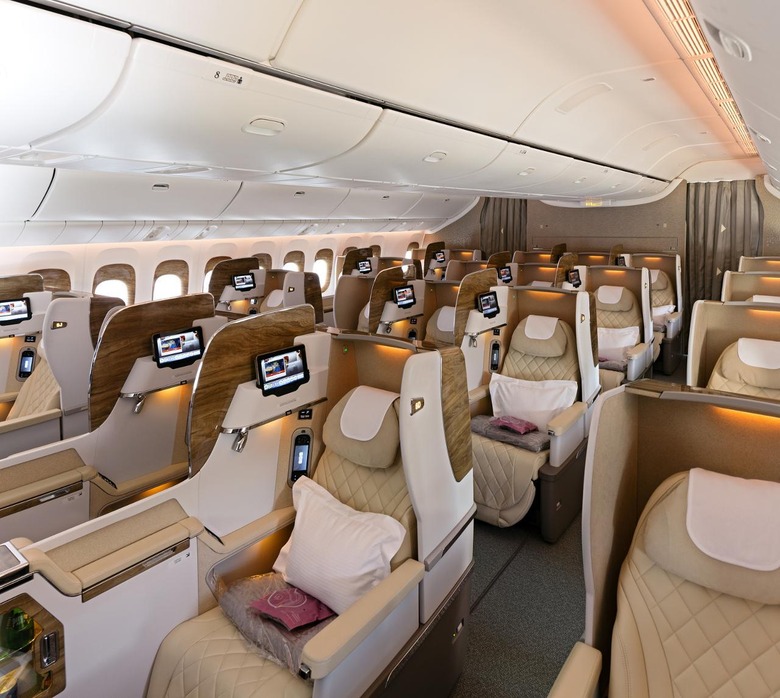 While not as luxurious, the Economy Class isn't left behind. Full leather headrests allow for vertical adjustment for maximum comfort and support. Each seat is equipped with LED backlit screens with ultra-wide viewing angles, touch support, and Full HD resolutions for the ultimate distraction. Whatever your class, Emirates' new 777 cabins promise a first-class experience that might even make you want to travel again and again.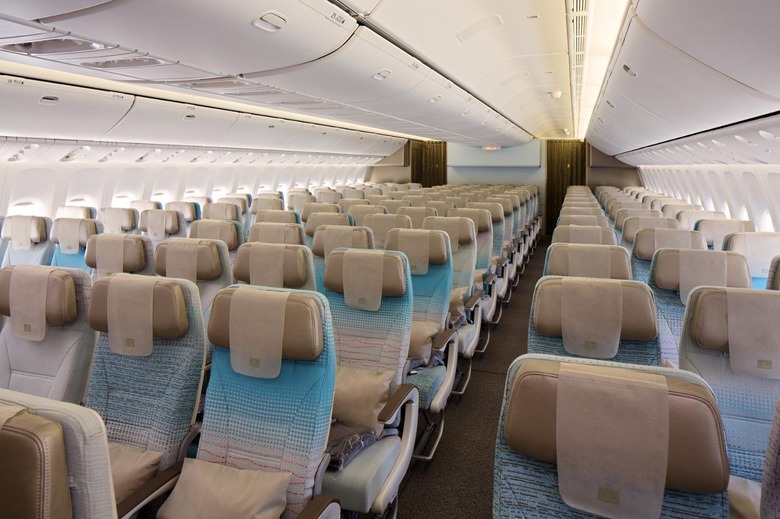 SOURCE: Emirates