Email apps caught scraping inboxes to sell data to third-parties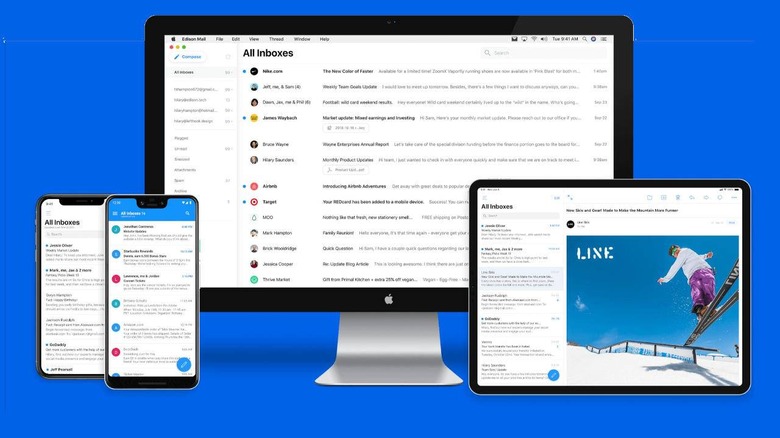 It has become almost a common practice to offer free Internet services with a catch. More often than not, that catch involves gathering data that may or may not infringe on users' privacy. Most of the time, the reason given is for improving the service by providing a dataset they can study. Other times, however, these services are caught selling that data to the highest bidder, something that many users are apparently unaware of.
Scanning emails may no longer be such a novel concept thanks to Google and Gmail. On a technical level, that is the only way email services can offer conveniences like package tracking, bills or travel reminders, or even marking emails as important or urgent without the user even opening them. The companies and services that do this kind of scanning or scraping often explain that data is anonymized and stripped of any personally identifiable information.
Motherboard, however, got hold of documents that some go beyond using that data to improve their services. Some of these companies have created other products and services that provide this data to other clients, in other words selling the scraped data. These apps include Edison Mail, Foxintelligence's Cleanfox, and Rakuten's Slice.
Responding to the report, Edison published a blog post explaining that they have always been upfront about what data they collect and how they are collected. It also defended its Edison Trends is an e-commerce research product used by major publications. It conveniently leaves out other commercial clients on that list. It does, however, insist that they do not sell users' personal data or engage in the targeted ads market.
Curiously enough, some users are actually more concerned that Edison did not disclose this use of data rather than the fact that Edison actually scrapes their inboxes. To some extent, users have accepted such activity as a fact of life but would prefer companies to be more upfront about that kind of business and, more importantly, give them a clear way to opt-out at any time, especially during the sign-up process.