eMachines debuts snazzy Mini-e ER1402 SFF PC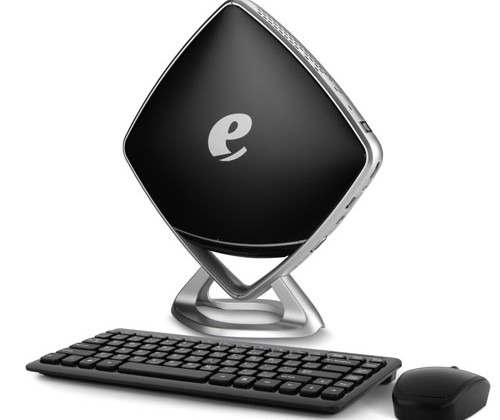 eMachines has announced a new home theater PC that is small and looks surprisingly attractive for an eMachines system. The new PC is called the Mini-e ER1402 SFF desktop and is about the size and weight of a small book.
The 1402 is 7.1-inches in diameter and weighs 9 pounds. It features integrated 802.11b/g/n WiFi, HDMI connectivity, and SPDIF outputs. The OS for the machine is Windows 7 Home Premium 64-bit.
Inside the small HTPC is an AMD Athlon II NEO CPU, GeForce 9200 graphics, and 2GB of RAM. In addition to HTPC duties, eMachines says that the PC can be used for basic computing as well. Storage is to a 160GB HDD and the small computer has four USB ports. The machine will retail for $299.99.