Elon Musk's Hyperloop gets DC dig go-ahead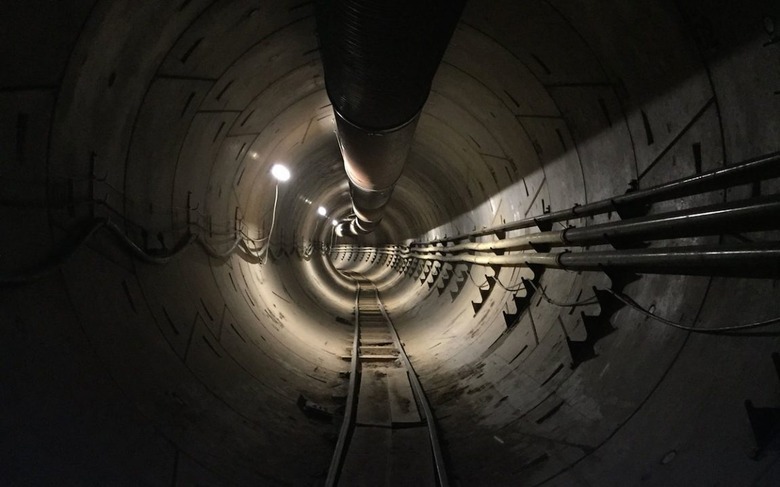 Last summer, we heard that Elon Musk and The Boring Company received "verbal" approval to begin preliminary work on a Hyperloop tunnel between Washington DC and New York. Verbal approval, however, doesn't really mean a whole lot in the grand scheme of things, but today The Boring Company has something a little more tangible to show us. The local government in Washington DC has given Musk and The Boring Company an early permit to begin some excavation work in an abandoned lot in the city's NoMa neighborhood.
The Washington Post says that this parking lot is located at 53 New York Avenue NE in Washington DC, and that we could one day see this become a station for a Hyperloop tunnel that allows for trips in between New York and DC in just 29 minutes. It's important to note, however, that this is also a "vague" permit, and that it only covers "some preparatory and excavation work," so we're still a ways off from the dream of such a network being realized.
Still, as early as this permit may be, it's much more valuable than verbal approval. Now begins a long list of difficult problems on the road to realization, as DC's Department of Transportation needs to figure out what The Boring Company needs to do in order to safely dig beneath the city. Beyond that, there's also the issue of getting people from point A to point B quickly and safely.
A number of companies have already been working on developing Hyperloop systems of their own, but thus far, we only have a few tests and demos to point to as evidence that this could work. Assuming that this permit is indeed the first step that leads do a Hyperloop tunnel connecting Washington DC to New York (with stops in Philadelphia and Baltimore along the way), it could do something to ease the cost of living for those working in New York, as well as solve the traffic problems big cities are infamous for.
At the moment, however, we're still a long way off from any of that. We'll see where this permit ultimately leads in time, but when you consider the logistical challenge that is building a 230-mile long underground tunnel, it'll probably be quite some time before we see the fruits of The Boring Company's labor. Stay tuned, because what The Boring Company does next is definitely something to watch.