Elon Musk reveals first look at Boring Company's LA tunnel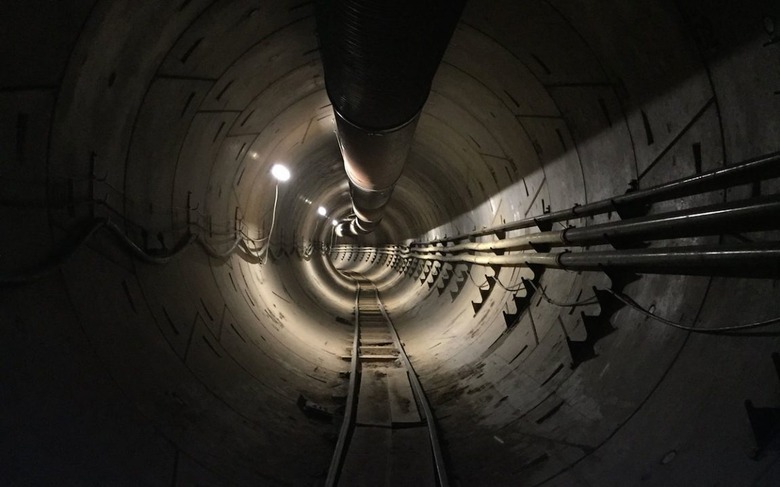 We've been hearing a fair amount about Elon Musk's Boring Company and its plans for traffic-avoiding underground tunnels, but after already receiving permission to start digging in Los Angeles he's shared the first image of their progress. While the tunnel is due to stretch for 1.6 miles under the California city once completed, Musk's photo, posted to his Instagram, reveals the initial 500-foot long section.
While the tunnel is far from complete, it shows significant progress when considering that digging only began earlier this year. It features paneled surfaces, cabling, tracks, and even lighting. Found in Hawthorne near the headquarters for SpaceX, this project is the first undertaking for the Boring Company. Musk adds that it will take another year for the tunnel to run "from LAX to the 101" along Interstate 405.
The LA tunnel, along with a recently approved 10-mile tunnel in Maryland, are meant to serve as a proof-of-concept that the Boring Company can complete functional tunnels more efficiently and at lower cost than existing methods. Musk's inspiration came from his frustration at being frequently stuck in LA traffic, while the end goal of the project is to create connected tunnel networks under cities to reduce congestion.
It'll be quite some time before these tunnels go into service, but the idea is that they'll use sliding platforms to transport everything from goods and services to people and their cars at speeds up to 150mph.
SOURCE Elon Musk/Instagram