Elizabeth Warren's plans to break up tech giants get tepid response from San Francisco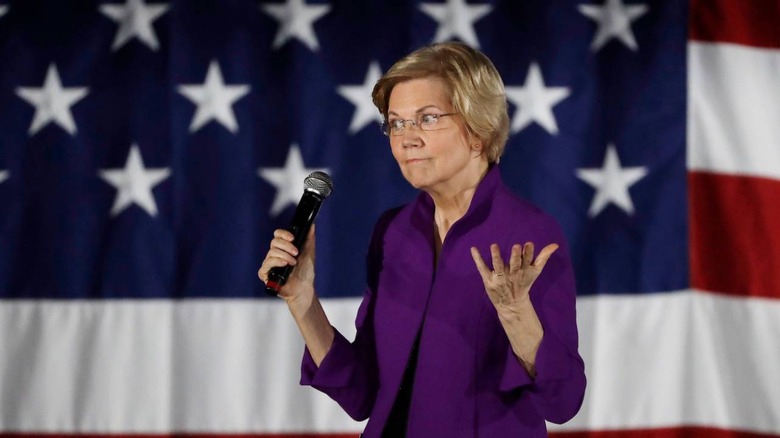 There's no doubt that Elizabeth Warren raised a lot of eyebrows earlier this month when she revealed her plans to split up some of the US's biggest tech companies. The senator, in announcing her bid for the 2020 Democratic presidential nomination, specifically named Google, Amazon, and Facebook as having too much power, and operating like a monopoly. But for some people in San Francisco, her proposals go a bit too far.
Speaking to Bloomberg, a number of Bay Area voters expressed hesitation in supporting Warren's plan to break up Silicon Valley's big tech behemoths.
One tech consultant agreed that some tech companies do have far too much power, but splitting them up would be going a step too far. Another voter who works in marketing echoed this, stating that it was brave to go against some of the world's biggest companies, but her plans aren't the fix that's needed.
Many of San Francisco residents spoken to were attending a rally for Andrew Yang, another Democratic presidential hopeful, so it's not surprising that most of the sentiments expressed would be closer aligned with his views. However, it was a decent representation of how those largely dependent on the tech industry are responding to Warren's initial platform.
A former entrepreneur, Yang has become especially popular among the internet generations, largely for his proposals for a universal basic income, with citizens receiving a minimum of $1,000 per month from the government, and the need for more tech regulation.
Rather than breaking up tech giants, Yang supports feel that addressing income inequality would better help would-be entrepreneurs and small businesses, which is who Warren wants to re-enable.