Electronic Arts just dropped a GDC bombshell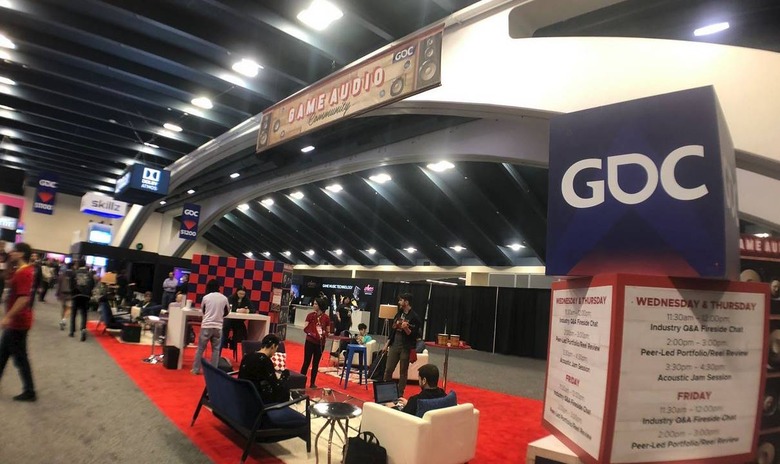 The COVID-19 coronavirus outbreak has a lot of people on edge, and it's been driving companies to drop out of major trade shows. We saw that happen with MWC 2020 before the event's organizers pulled the plug on the show entirely, and now we're seeing the same thing happen with the upcoming Game Developers Conference, which is scheduled to go down next month in San Francisco.
Following the lead of other companies like Facebook, Sony, and Kojima Productions, Electronic Arts announced today that it will be dropping out of GDC 2020, citing uncertainty surrounding the coronavirus outbreak as the reason. The news was first revealed Alex Sherer – who works as one of EA's ad product development specialists – on LinkedIn before EA itself confirmed it in a statement to GameSpot.
"Having closely followed the global situation with Coronavirus and with the recent escalation of cases in new regions, we have decided to take additional steps to protect the wellbeing of our employees including the restriction of all non-essential travel," EA said. "As a result we are also cancelling our official participation at GDC and limiting attendance to other events. We are continuing to monitor the situation and will adjust guidelines to our employees as we feel is appropriate."
GDC has been losing a lot of high-profile companies recently. Losing Sony and Facebook are the biggest blows to GDC's lineup, as Sony is gearing up to launch a new console and Facebook generally shows up to GDC with a lot of Oculus-related stuff to show off and talk about.
We'll see what happens from here, but right now, it seems that a lot of companies are dropping from GDC. The show's organizers have said that the show will go on as planned, but if more companies drop, that may change. Stay tuned, and we'll let you about any future developments.