Electric Ferrari 308 GTS makes Magnum proud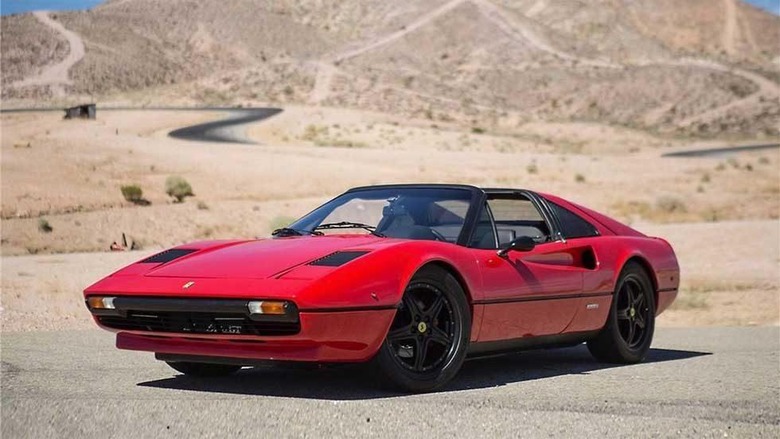 The Ferrari 308 GTS a beautiful car and was made famous in the '80s as the ride Magnum drove around when the weather was good and his mustached head could stick out of the targa top. That Ferrari originally had a V8 engine under the sleek body. This car has ditched that Italian V8 in favor of batteries and electric motors.
Specifically, there are three HPEVS AC-51 motors inside along with a 47-kWh battery encased in custom aluminum and carbon fiber boxes. The original five-speed manual transmission remains. The car is claimed to have a top speed of 185 mph.
Along with the new green power, the car also received QA1 coilovers, racing disk brakes, LED lighting, 18-inch BBS wheels, and a Euro bumper conversion. The entire car was restored and it looks fantastic. The car will go up for auction at Barrett-Jackson, but it is being sold with a salvage title so there is that.
The car has no reserve price, meaning whatever someone bids is what it sells for. There is no indication of what happened to the car to leave it with a salvage title.
It looks straight and well restored in the images. There is also no indication of just how far the car can drive on a single charge. With a smallish battery pack, the range is probably not that great.
SOURCE: Motor1