Elan outs new 10-inch TS10 in-wall touchscreen for home automation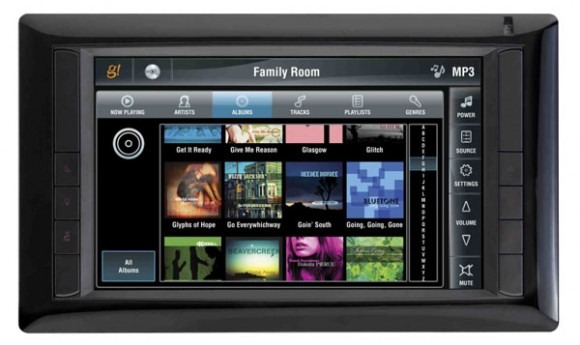 Home automation is one of the coolest things that you can do to your home if you have the means to implement the often very costly system. The idea of being able to control your entire home from a single touchscreen in the wall or on a table is very appealing to lots of people. Elan is one of the big names in home automation controllers and gear. The company has a full line of all sorts of things from in-wall LCDs to amps and lots more.
The company has announced its latest addition to the home automation controller line with a big new in-wall touchscreen. The screen is called the TS10, and it will be offered via dealers starting in June. The screen has a new touch and swipe design with a larger screen that allows the user to watch TV from composite sources, and it can be connected to security cameras for viewing. The screen has a 16:9 aspect ratio and uses flash memory inside.
The TS10 can be installed in a retrofit situation with an optional blackbox and there are pre-construction brackets available as well. The screen also has a photo mode to use as a digital photo frame. It will be offered in almond, light almond, ivory, and black along with the standard white frame. Elan's TS10 uses IP connectivity to communicate with the other components in the system. Pricing is unknown at this time.