EIZO ColorEdge CG301W 30-Inch Monitor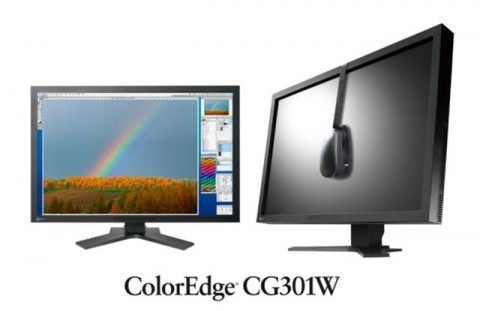 This monitor from EIZO was shown off at this year's PMA and it is clearly and squarely aimed at the visual professional. I mean, how many other monitors you know that can automatically recalibrate them to give you the perfect picture.
There is a wide color gamut, 12-bit hardware calibration, and picture-by-picture. I presume it takes a hefty graphics card to drive this monitor, and the resolution, brightness, and contrast ratio are likely to be out of this world.
If you want one, chances are the only way you'll be able to justify the cost is if it is for your job, or if your employment depends on it. If you don't believe me, consider the 5-6 thousand dollar price tag for one of these.
[via digitimes]