Eizo CG277 and CX271 27-inch ColorEdge displays support 10-bit color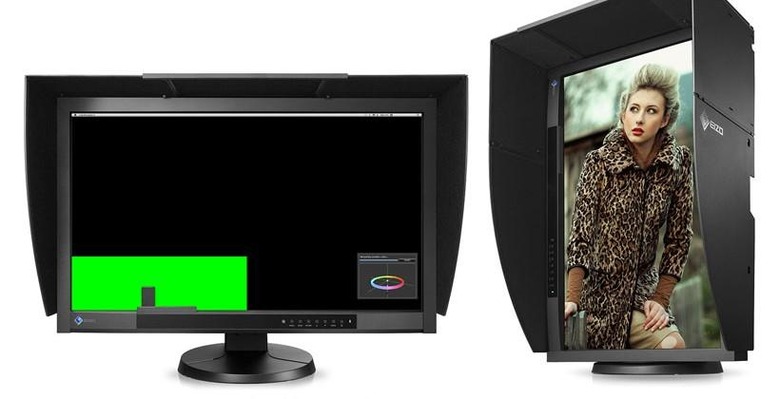 Not all computer monitors are created equal. A cheap monitor might work for the person who only goes on Facebook and checks email occasionally. A better monitor is needed for gamers to get all the colors and graphics nuances that video games offer. People working in digital production of video or print media need even more performance from a monitor.
Eizo makes some of the most popular monitors on the market for design pros and the company has announced a couple new monitor models. The new models fall into the ColorEdge family and have 27-inch screens. The new displays include the Eizo CG277 and CX271.
Both of the displays are aimed at professional users that need the most predictable color possible. Both of the monitors have wide-gamut IPS panels that are able to reproduce 99% of the Adobe RGB color space. The CG277 has an internal correction sensor that is housed inside the monitor and swings up to the screen for self-calibration. The CX271 has an internal sensor that maintains settings after it is calibrated with an external sensor.
The two monitors share many of the same features with DisplayPort, HDMI, and DVI-D inputs. Both support 10-bit color allowing the display of one billions colors at the same time from a 16-bit lookup table when used with DisplayPort. They also have two upstream and two downstream USB ports. The stands are ergonomic with lots of adjustability built-in. Both of the monitors are shipping now at undisclosed pricing.
SOURCE: Eizo