Eidos announces Wacky Races game for Wii and DS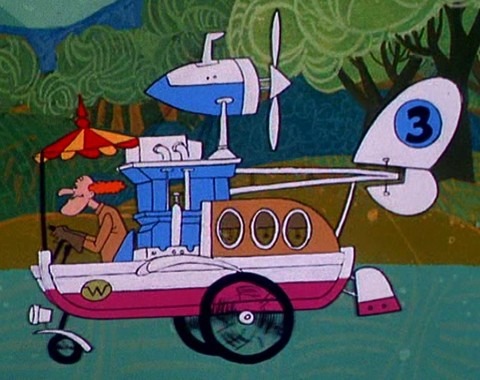 Do you guys remember the old cartoon called Wacky Races? Being as young as I am,  I can't say that I watched it during its original run in the late 60's. However, thanks to Cartoon Network I've watched several episodes (what can I say, I still love cartoons).  I've always thought it would make for a good Mario Kart-like game. Apparently the guys at Eidos think so too.
Eidos has announced that they are working on Wacky Races: Crash & Dash, which will hit the Nintendo DS and Wii in June 2008. You will be able to race in one of the 11 different cars across various stages which were featured in the 60's cartoon.
It will be interesting how this game will be received, since it will have to live up to the high standards which will no doubt be set by Mario Kart Wii when it launches in Apri. If I might add one piece of advice for when you do pick up the game, I wouldn't pick the Mean Machine, for all of their nefarious plots, those guys never even placed in a single race.
[via Gamasutra]