Efika MX Smartbook available to purchase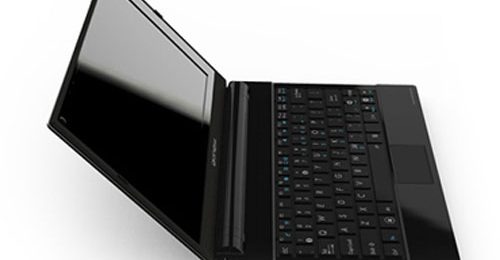 A smartbook running a Freescale i.MX515 ARM Cortex-A8 CPU at 800MHz has landed for purchase. The smartbook is called the Efika MX Smartbook and has features built around battery life at a price that will get you a more powerful and mainstream netbook.
The Smartbook has a 10.1-inch screen that is LED backlit with a resolution of 1024 x 600. The machine also has a multi-format HD video decoder and a D1 video decoder inside. Storage is to 16GB of flash and the machine has an external SD card slot and an internal microSD card slot.
Other features include 802.11b/g/n, Bluetooth, dual USB ports, a 1.3MP webcam, and a headphone jack. The machine also has integrated stereo speakers and a built-in microphone. The Efika MX Smartbook says 10.87 x 7.13 x 0.83-inches and weighs 2.05 pounds. You can order one now for $349.