EFF praises Twitter, slams Verizon over user data protection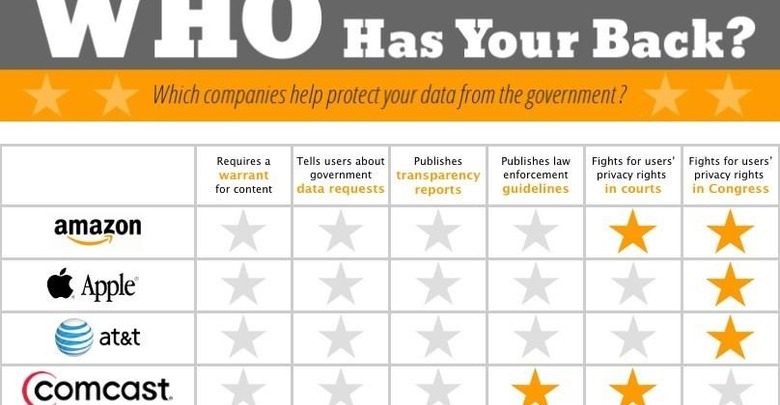 Digital rights advocacy group Electronic Frontier Foundation (EFF) has released their annual report of which companies are the best at protecting its users data from the government, and the results may be surprising to some. The EFF reports that Twitter is the best when it comes to protecting user data, while Verizon, Apple, and didn't score so great.
The report ranks the policies of various large companies, and see how each company stacks up based on six privacy criteria, including whether or not the company published transparency reports and if they fight for users' privacy rights in Congress and in court. Twitter came out on top, meeting all six criteria, along with internet service provider Sonic.net.
As for the low scorers, Verizon and MySpace didn't meet any of the six criteria, while Apple, AT&T, and Yahoo only met one of the criteria. However, other companies that received high marks include Dropbox, Google, and LinkedIn, all of which require a warrant in order for their content to be handed over to government officials.
One of the trends seen in this year's report is the constant low marks with wireless carriers, with both Verizon and AT&T scoring lowly, and the EFF is calling for wireless carriers to up their game and join the other big companies in doing their users a favor by publishing law enforcement guidelines and regular transparency reports.