EE Robin tablet aims at kids with robust parental controls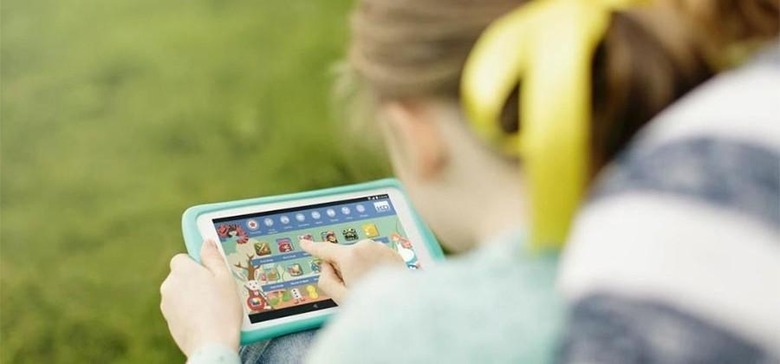 It can be a challenge handing a kid a normal tablet and letting them roam around the web. Adult content and other inappropriate material is as close away as a web search. Many parents seek out tablets that are specifically aimed at children and want parental controls to keep kids away from inappropriate items online. EE has launched a new kids tablet called the Robin that fits this bill nicely.
The Robin tablet is made specifically for kids and has parental controls that can limit internet access. The goal with the tablet was to allow parents to monitor their kid's internet use easily. The Robin tablet comes with a protective bumper to help reduce the risk of breakage when dropped.
More and more kids have their own tablets today with a recent study conducted in the UK finding that almost a third of children under five have their own device. The Robin will come with entertainment content aimed at kids including the Hopster TV app.
That app has TV shows and games that are aimed at kids from two to six years old. Robin buyers also get over 40 games and apps pre-loaded onto the tablet. EE plans to start selling the tablet October 23 with monthly subscriptions for web access and pay as you go options available.
SOURCE: Yahoo