Edison2 shows off next-gen Very Light Car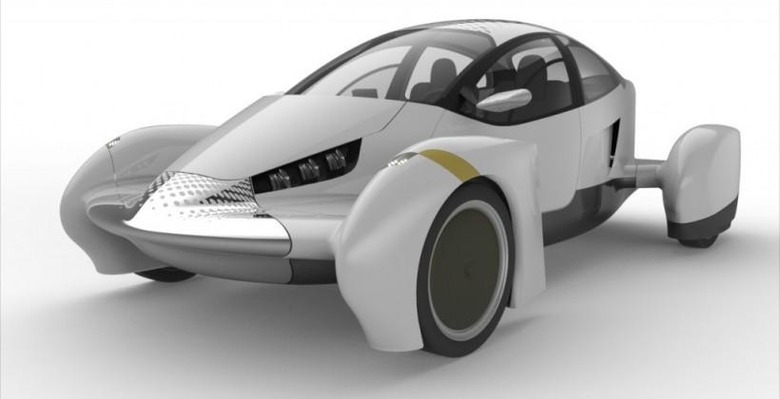 Back in 2010, Edison2 won the Progressive Insurance Automotive X PRIZE in the Mainstream class for its Very Light Car four-seater vehicle. Fast forward three years, and the Edison2 is back with the next generation of that winning vehicle, once again called the Very Light Car, but this time featuring an extra-sparse frame. You can check out a gallery of its prototype rendering, as well as pictures of its frame, after the break.
The design featured in the rendered images is reminiscent of the original vehicle, but with some updates that make it look both more robust and modernized while maintaining the signature look. The wheels are set outside of the body, most noticeable in the rear, which increases its ability to slice through air without making it so thin that it risks rolling or tipping.
Given its name, the car's weight is its must poignant feature, with the original one coming in at less than 1,000 pounds. We're assuming the next-generation version will likewise come in under that weight, but its final number hasn't been revealed yet. You can get an idea for how little it will weigh, however, but checking out the pictures of its frame in the gallery below.
Aside from the lighter weight and the new design, the next-gen VLC also has improved suspension, featuring a design that is in-wheel for the purpose of being less complex with less parts. Following in line with that, Edison2 is also aiming at moving from the current 17-inch wheels to a larger 19-inch wheel design. We're keeping an eye out for more details as they surface, so stay tuned!
[via Green Car Reports]