Edge Screen gives any Android phone an edge over Samsung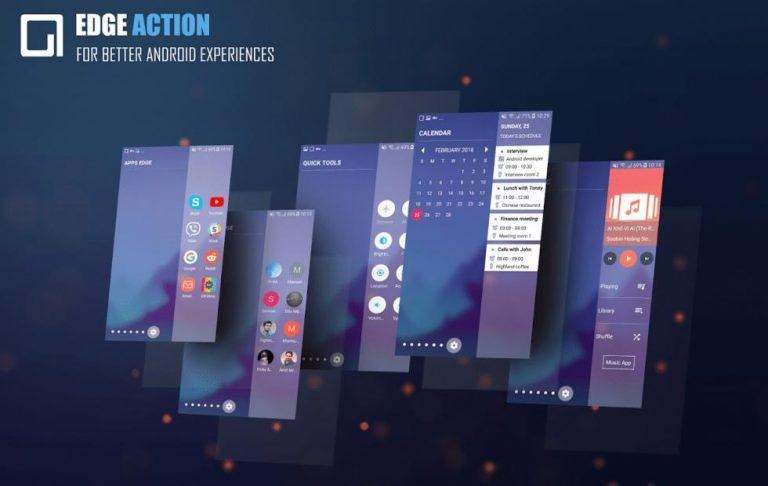 Some might not be convinced that Samsung's curved edge screens are anything but a gimmick, but there is one thing the design did bring to the table: Samsung Edge. The always accessible hidden panel gives users the ability to access functions and apps from any screen at any time. Presuming, of course, you own one of the latest and expensive Samsung flagship phones. Not anymore, thanks to this alternative Edge Screen app that delivers the same functionality without the burden of using a Galaxy.
Truth be told, this isn't the first of its kind and will probably not be the last either. Few side panel apps, however, can boast of being beautiful, easy to use, and powerful all at the same time. Plus it comes with a recommendation from XDA, too.
Edge Screen does the same things that Samsung Edge offers and then some. You have screens for shortcuts to favorite contacts and apps, calendar, and quick toggles. But it also adds screens you won't get from the built-in Samsung version, like a music player, soft (navigation) keys, and even a file manager.
Edge Screen also offers the customization options that Samsung doesn't. It's free and, best of all, doesn't require anything other than Android 5.0 Lollipop. Of course, you'll have to grant specific screens permissions but developer and XDA Senior Member alticode promises those are just for enabling the features. No user tracking involved.
One current disadvantage of Edge Screen over Samsung Edge is the lack of a third-party ecosystem. Not that Samsung has a large one anyway. Given its infancy, that could come later on but, at least for now, Edge Screen is not only functional, it's also universal.