eBay Exact arrives for customizable, 3D-printed products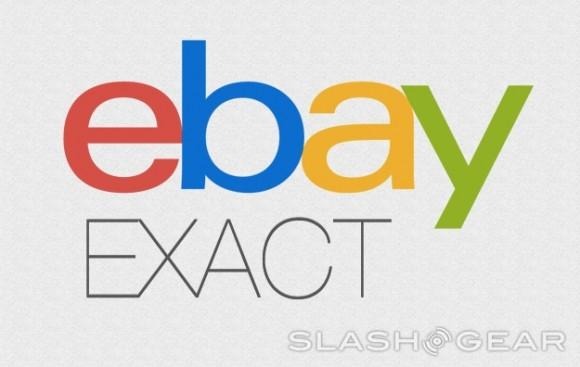 What once was just a simple website for hosting online auctions is now a company that does so much more. eBay just launched a new service called Exact, which is essentially an online store dedicated entirely to 3D-printed products that shoppers can choose from and even customize, including phone cases, accessories, and jewelry.
The service comes in mobile app form only available on iOS at this point, and the experience will remind you a lot of Etsy, the online store where you can buy handcrafted products. eBay Exact does the same thing, except its for 3D-printed products only, and there are items from a handful of companies so far, including MakerBot.
Prices on items vary greatly. You can get a custom iPhone case for as low as $25, but products that are a bit more complex will cost more, including a 3D-printed ring that can cost as much as $350. Buying items through the app is very similar to paying for an item after winning an eBay auction. All payments are done through PayPal and orders are usually sent out 7-14 business days after payment was made.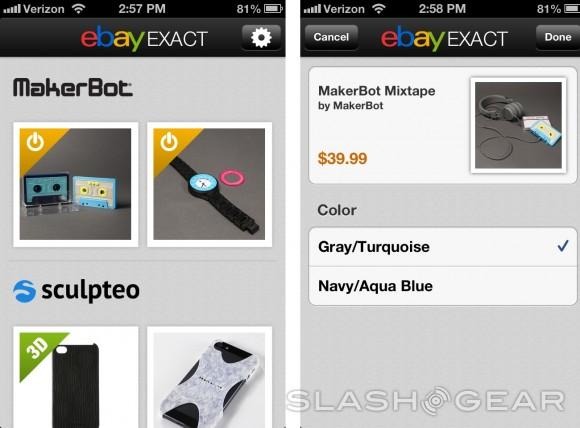 Some products also have more customization options than others. A figurine may only have two options to choose from, but other items, like an iPhone case, may have an assortment of colors that you can pick from, choosing your favorite one.
While the 3D-printing craze has been around for awhile now, eBay's entrance into the industry is still an early move for them, seeing as how 3D printing is fully mainstream yet. Plus, the company has plans to expand Exact with more items and more companies to offer their 3D-printed products. We reckon this is only the beginning for eBay's adventure into 3D printing.