Easy phone to phone transfer with iSkysoft Toolbox - Switch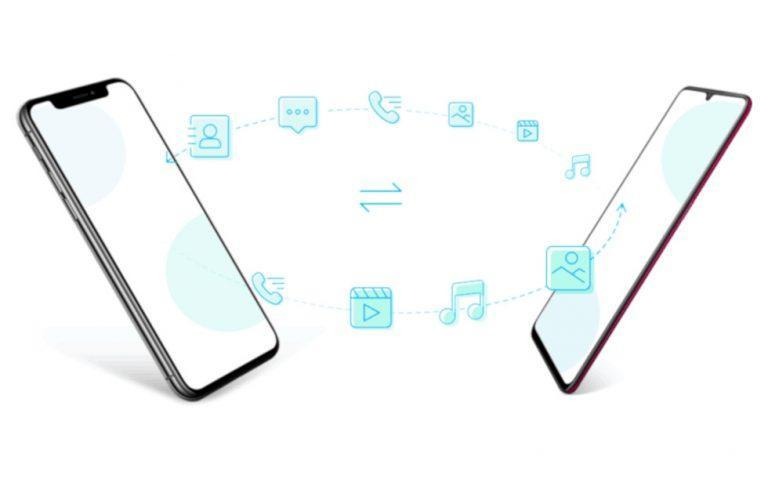 Sponsored Feature
People these days change smartphones as often as they change lifestyles or even fashion styles. Phone makers love it but they don't exactly make it easy for such people to move their important data from old to new phones. That's especially true when you're moving between Android phone brands and even worse when you're moving from iOS to Android or vice versa. That's where iSkysoft Toolbox and its phone to phone transfer feature comes in, letting you move your data back and forth between the phones of your choice no sweat and no longer chained to what your phone's manufacturer wants you to use.
Truth be told, there are actually a growing number of apps that let you move between iOS and Android phone or between different Android phones. Even Apple has its own tool to pull you away from its rivals. Not all of them are easy to use. Many are limited in what they can transfer between devices. Some are even a one-way street only going towards the OEM who made the app.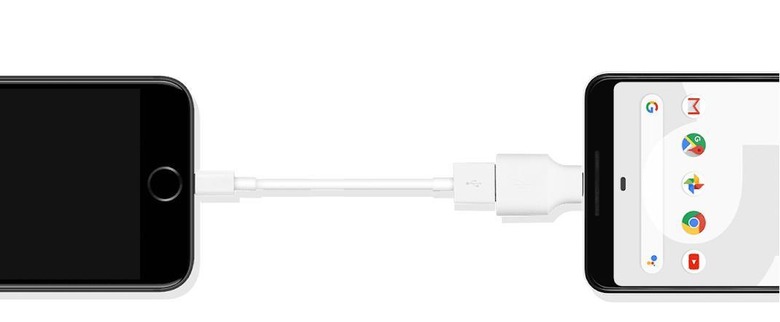 iSkysoft Toolbox – Switch, in contrast, takes a phone and OS agnostic approach. Your data is your data and you shouldn't have to surrender your rights to them when deciding to move to a new and different phone. You shouldn't have to be forced to use roundabout cloud-based solutions. And most importantly, you shouldn't have to be forced which way the data transfer flows. iSkysoft Toolbox supports the latest iPhone models up to the iPhone XS Max and the latest Android phones running Android 6.0 Marshmallow. It also supports transferring data between two iOS devices, between two Android devices, and between Android and iOS in either direction.
You might presume that such a powerful tool for phone transfer would be complicated to use. That couldn't be farther from the truth. While you will need a PC or a Mac to negotiate the transfer between devices, the process is simple and foolproof. Plus, should anything go wrong during the process, iSkysoft Toolbox makes sure your data doesn't suddenly get lost in limbo. And since everything is happening locally via your computer, you're assured that your data doesn't leak out to any third party. Plus it's plenty fast, too, since it's all done with cables.

The one thing you do have to be aware of is that there is no getting around platform restrictions. While iSkysoft Toolbox – Switch supports the most important data you'd care about, it doesn't transfer all of them, especially call logs and apps. Unless you're transferring data between two Android devices. But if all you need are Contacts, Messages, Calendars, Photos, Music, and Video, iSkysoft Toolbox has got you covered.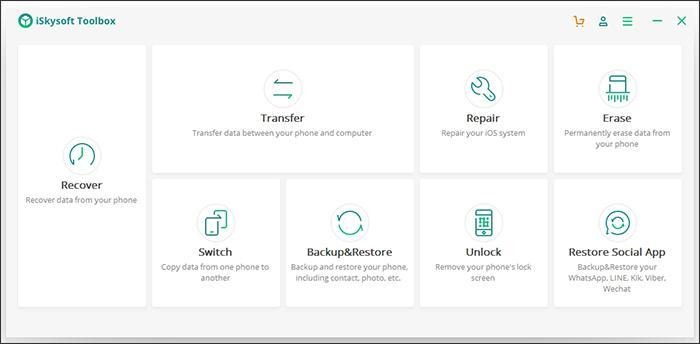 But enough theory. How does it all work in practice? Again, it's simplicity at its finest. Launch the iSkysoft Toolbox software on your Windows PC or Mac and select the Switch option. Android users will have to enable Developer Mode first and then enable USB Debugging before performing these steps. Connect the phone you want to transfer the data from via a USB cable and wait for it to be recognized. Then connect the phone you want to transfer your data to via another USB cable and wait for the same confirmation.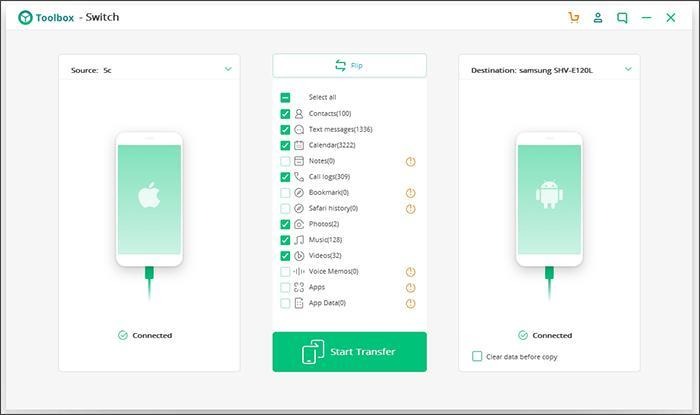 The easy-to-use Switch window will show the source and target phones on the left and right, respectively, while a middle column lets you pick which data you want to send over. As mentioned above, some of those might not be available for transfer. Need to reverse the flow of data? No need to disconnect and reconnect devices. Just click the Flip button and it's done! Once you've finalized your choices, click the Start Transfer button and sit back and relax. Depending on how much data you're moving, you might want to grab something to drink or eat while you're at it.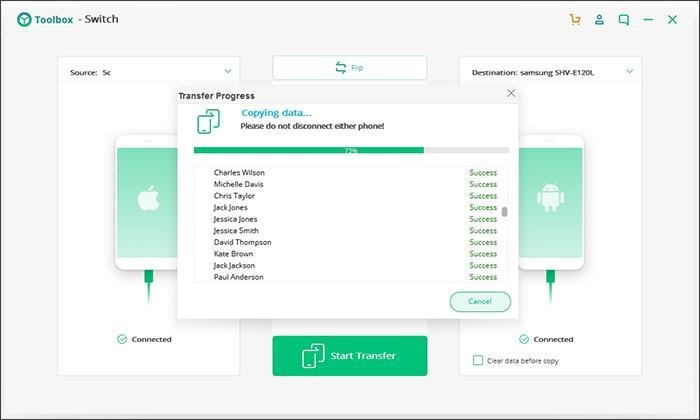 iSkysoft Toolbox – Switch costs $29.95 for a one-year license on Windows or Mac. That license will be sent via email and includes free technical support. But for just an additional $10 at $39.95, you can actually get a Lifetime License as well. But wait, there's more! By using the coupon code LENTBOX at checkout, you can avail of a 20% discount for whichever subscription you choose.
Our smartphones have become a critical part of our modern lives not just because of what they can do but because of the data, our data, that they contain. And as data becomes even more important, so to does the need for that data to remain free from the clutches of one single phone maker. And with iSkysoft Toolbox – Switch, you will always be free to take your data wherever you want, on whichever phone you want.