EA's Madden 13 cover athlete likely to be Tim Tebow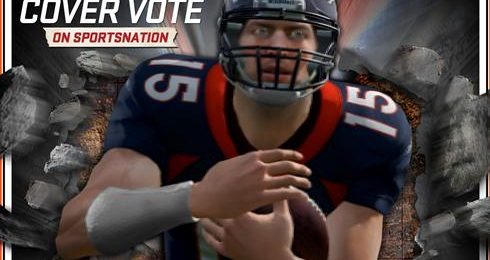 It's that time of year again. Electronic Arts is trying to figure out who to put on the cover of the latest iteration in its long-running Madden NFL video game series. And, according to the odds makers, it looks like Denver Broncos quarterback Tim Tebow is the likely candidate. Oh yes, people have been crunching the numbers to figure out who should get the top honor.
Those people are the statisticians at Bovada. According to the group, Tim Tebow is only slightly at an edge to gain the accolade over his closest opponent, Cam Newton. The odds were set with Tim Tebow at 5-to-1 and Newton at 13-to-2. New England Patriots player Rob Gronowski has also been given 13-to-2 odds, followed by the New York Giants' Victor Cruz at 12-to-1.
The actual choice will be made not by EA, but by its fans. For the third year in a row, the publisher has opened up the decision to an online poll. Previously, the company used to choose from behind closed doors. Of course, there is a legendary curse that follows anyone who manages to get on the cover. Here's the top 10 likely candidates, according to Bovada:
Tim Tebow (DEN) – 5/1
Cam Newton (CAR) – 13/2
Rob Gronkowski (NE) – 13/2
Victor Cruz (NYG) – 12/1
Calvin Johnson (DET) – 18/1
Arian Foster (HOU) – 18/1
Jason Pierre-Paul (NYG) – 20/1
Ray Rice (BAL) – 20/1
Clay Matthews (GB) – 20/1
Michael Vick (PHI) – 25/1
[via USA Today]