Early Porsche 918 Spyder prototype hits the track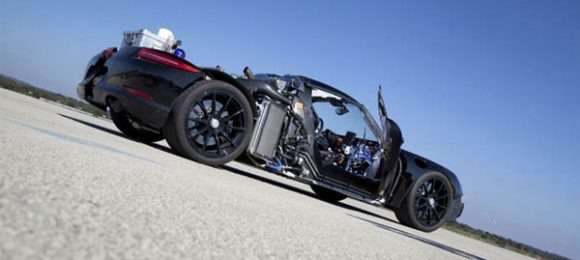 Porsche makes some of the most capable sports cars on the planet. Many of these cars will see nothing more challenging than a trip out of the garage on occasion, but some Porsche vehicles are destined hit the track. We got a glimpse at the Porsche 918 Spyder a while back, and it is one of the coolest green sports cars I've ever seen. Porsche decided that it was going to produce the vehicle and sell it to those with a bank account large enough to afford it.
We're still a ways off before the 918 production cars are ready to be sold, but Porsche is offered up a very early look at what appears to be Frankenstein's 918 with pieced together 911 body panels and missing engine covers. Despite admittedly horrible looks, this is one extremely awesome hybrid supercar. This is a very early development vehicle as evidenced by the pieced together bodywork, but the powertrain is ready to give us a look at just how well this plug-in hybrid supercar will perform. The 918 has of mid-mounted V8 engine displacing 4.6-liters with 570 HP before you label in the dual electric motor output.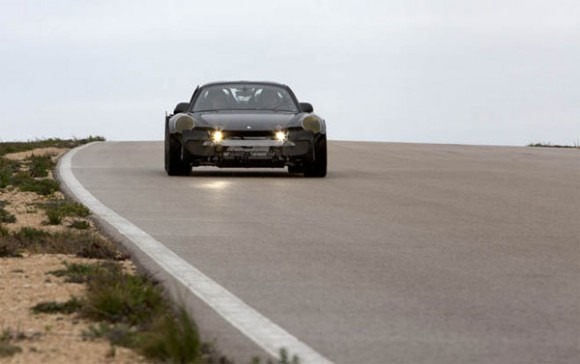 The 918 has a 90kW electric motor between the engine and the seven-speed transmission and an additional 80kw electric motor mounted to the front axle powering the two-front wheels. The electric motors and battery system can drive the vehicle for 16 miles on electric power alone. Combining the V8 power with the electric motor output gives a total of 770 HP along with 553 pound-feet of torque. When the driver is running hot laps at the track, the car has a special mode to deliver 700 pound-feet of torque. The top speed for the vehicle is 202 mph, 60 mph can be reached in less than three seconds, and the car can hit 90 mph without touching the gasoline engine. Production versions of this car expected to go on sale on September 18, 2013.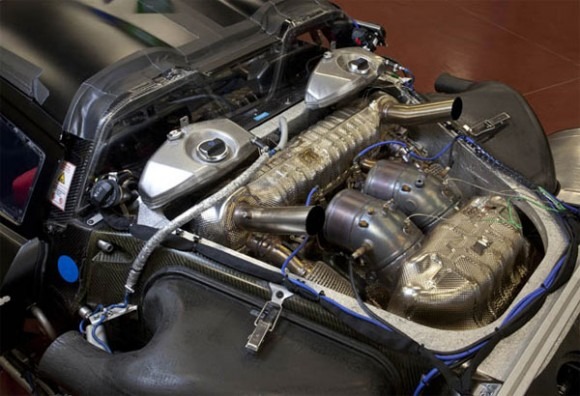 [via Wired]