Early Oculus Rift prototype revealed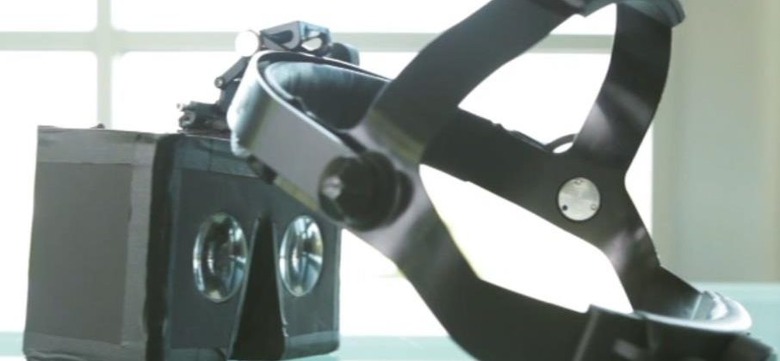 Anticipation for the Oculus Rift has been building ever since we were first introduced to it back at E3, and today we got a look at a very early prototype. Creator Palmer Luckey shared the image you see below, and even though it isn't the prettiest of devices, it will do a lot to get followers of the project excited. Road to VR points out that the headset in the image won't be meant for ordinary consumers – that will be the Oculus Rift 2.0, which is scheduled to launch in 2013. Instead, this first device is aimed at die-hard VR fans and developers. Have a look:
Of course, it's important to remember that isn't necessarily the finished product. Its design could change greatly by the time everything is said and done, and Luckey is expected to share some new renders of the headset when the Kickstarter campaign for the Oculus Rift gets underway. That Kickstarter campaign should be launching soon, but at the moment we don't have a solid kick-off date.
Luckey also announced that there will be an Oculus Rift SDK available to interested developers. Developing for Oculus Rift isn't going to be a cake walk, however, as developers will have to overcome challenges that are unique to the world of virtual reality. There can be all sorts of issues with head tracking, for instance, and there's also the fact that the output needs to warped in order to provide users with a wider field of view. The Rift SDK will hopefully make the obstacles a bit easier for developers to deal with, as Luckey says that the goal is making the development process hard on the device itself, not the developers.
In other news, the Oculus Rift will have a booth at QuakeCon later this week, where the unit will be displayed and presumably demoed. The write-up on Road to VR suggests that the Kickstarter campaign may be launching before QuakeCon kicks off on Thusday, August 2, so keep an eye out for that one. We're definitely excited to see where this goes, so keep it tuned to SlashGear for more information on the Oculus Rift!