EA expects Simpsons mobile game to be one of its biggest titles of 2012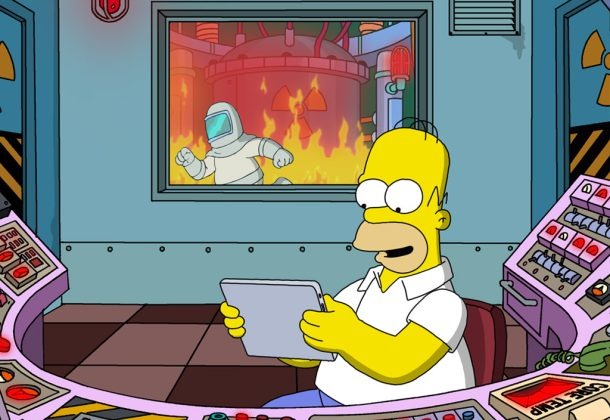 The yellow-skinned Fox cartoon series has kind of fallen out of favor in recent years, but Electronic Arts is planning to release a new mobile app based on The Simpsons that it expects to be a big cash cow moving forward. Or, as Mr. Burns might say, "Excellent." The company is developing the app as a freemium title, meaning players can download it for free and will then be suckered into paying money once they get hooked.
The publisher went all out for the mobile game, which is titled The Simpsons: Tapped Out. It will feature voices from the same actors who provide voices for the show. The setting is that Homer accidentally sets off a nuclear explosion that wipes out Springfield, and then players are tasked with the monumental job of rebuilding the city. Players will need to buy doughnuts with real-life money to increase their rebuilding efforts.
The game is set to debut on iOS. There's no launch date yet, but EA is enthusiastic about its prospects. "We want this to be one of the biggest titles this year. We've invested a lot. It's absolutely a top-tier development priority for us," EA SVP Bernard Kim was quoted as saying. The Simpsons has been around since 1989 and has grown quite a following since then. It just aired its 500th episode.
[via Cnet]