EA breaks world record for most downvoted Reddit comment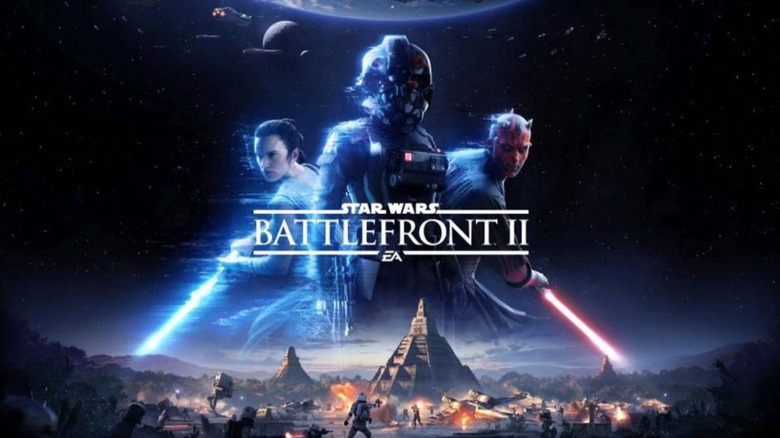 Remember the massive backlash EA faced in late 2017 after it revealed the details surrounding loot boxes in Star Wars Battlefront II? Player frustration boiled over at the company largely on Reddit, where EA employees responded to comments that were largely and frequently downvoted. One comment took the brunt of the downvotes, however, and it is now in the Guinness Book of World Records.
READ: SWBF2 loot box controversy hits EA where it hurts
For those who missed the drama, EA spent the early months of 2017 building up anticipation for its Star Wars: Battlefront 2 game, ultimately releasing a public beta and more details toward the end of the year. The game's progression system was heavily criticized for incentivizing loot box purchases.
As the controversy grew on Reddit, EA addressed concerns on the social platform, including with one comment in response to a thread titled 'Seriously? I paid $80 to have Vader locked?' The post earned more than 164,000 upvotes and EA's comment has amassed 667,822 downvotes. The comment states:
The intent is to provide players with a sense of pride and accomplishment for unlocking different heroes.

As for cost, we selected initial values based upon data from the Open Beta and other adjustments made to milestone rewards before launch. Among other things, we're looking at average per-player credit earn rates on a daily basis, and we'll be making constant adjustments to ensure that players have challenges that are compelling, rewarding, and of course attainable via gameplay.

We appreciate the candid feedback, and the passion the community has put forth around the current topics here on Reddit, our forums and across numerous social media outlets.

Our team will continue to make changes and monitor community feedback and update everyone as soon and as often as we can.
The Star Wars subreddit recently drew attention to a listing in the Guinness Book of World Records for 2020, which lists EA's comment as the record-breaking most downvoted Reddit comment at 683,000 downvotes. That comment eclipses the other top ten most-downvoted Reddit comments, including the second 'most downvoted' at 88,906.