EA Access finally heads to PS4 this summer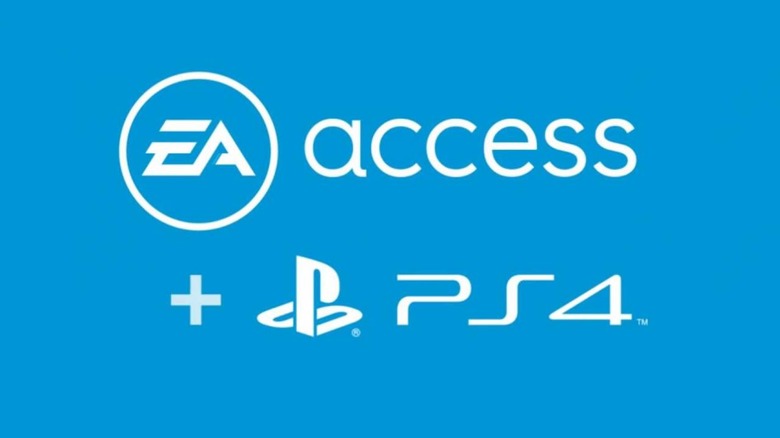 EA Access is a service that has been available on Xbox One for a number of years now – nearly five, to be a little more precise. All this time, PlayStation 4 owners have been left out in the cold. When EA was first launching the subscription service, Sony decided against allowing it on PS4, noting that it didn't think it offered enough value to PS4 owners.
It seems that opinion has changed, as EA has announced that EA Access will be heading to PS4 later this year. It'll arrive in July, but a more specific release date isn't available yet. It seems that EA Access on PS4 will mirror the service that's available on Xbox One, which means you'll get a fair amount of stuff for the $5 per month (or $30 per year) that you pay.
A subscription gives players access to an ever-growing library of EA games, but not all of the company's titles are included in that line up. Many of EA's more recent games aren't available through EA Access, with the headliners being titles like NHL 19, Burnout Paradise Remastered, Star Wars: Battlefront 2, Battlefield 1, and Mass Effect Andromeda.
A subscription to EA Access also grants you a 10% discount on EA games, DLC, and in-game purchases, which is a nice perk. For most people, however, the main draw of EA Access will be its Play First Trials, which allow subscribers to play many of EA's new and upcoming titles for as long as 10 hours without having to pay anything extra.
So, while we wouldn't necessarily call an EA Access subscription essential, it does have some nice offerings for those who are willing to part with $30 a year, and could be a handy service to sign up for when you're on the fence about one of EA's new games. We'll keep an eye out for more information on PS4's impending EA Access launch, and when EA actually delivers a launch date, we'll share that. Stay tuned.