E3 2011: UFC Live Xbox Details Emerge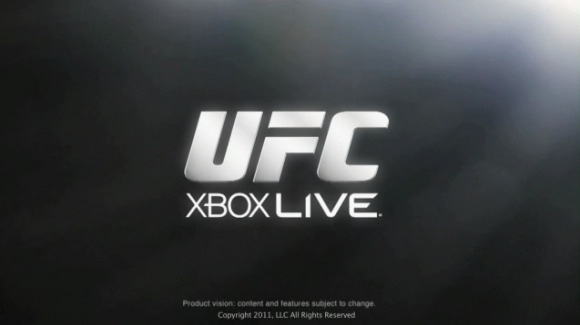 E3 2011 started off great today with Microsoft blowing things wide open with all sorts of news and exciting things to come. Click the E3 2011 at the beginning of this post for more coverage. One of the details that dropped today that I am happy to hear and report about is what they called "UFC LIVE". Yes the President of the UFC Dana White took the stage at E3 today to talk about UFC LIVE. Now with Kinect support and a partnership with Microsoft that will allow users all the UFC content their hearts desire.
One of the UFC featuring standing out the most I think was the option to buy and watch UFC fights over your Xbox 360 all the while you can select who you think will win, or who will be defeated all pre-fight right on your screen. You can even select how: Knockout, Submission, Decision and then share your choice with your xbox friends and compare. No betting of course, well not on Xbox at least. This was just one of many details we heard from the E3 event this morning. GSP will be getting most of my votes.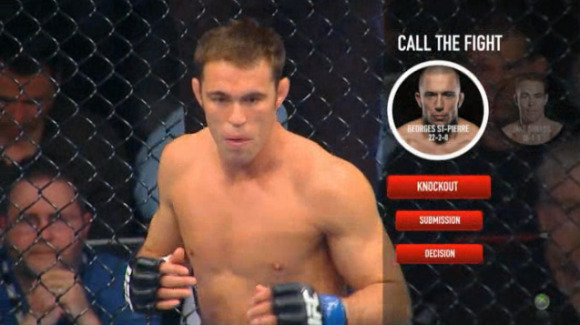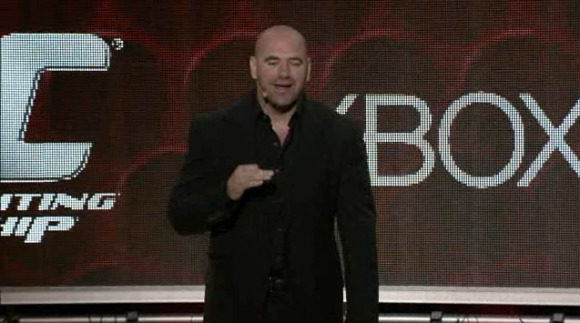 Dana White was on stage to share all of these details with us as they showed them on screen. I really like the option to choose the winner, and can see this becoming popular in the future although all my friends are usually in the same room on fight night having a little UFC party and not sitting alone on our Xbox, but that's just me.