E-TEN Glofiish X800 approved by FCC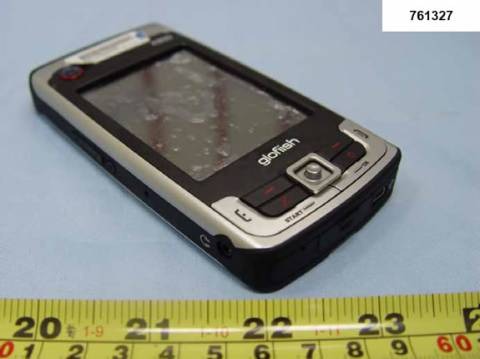 E-TEN Glofiish X800 has just got FCC approval. The X800 is the company first handset to support 3.5G HSDPA connectivity. It features a front-mounted camera to enable support for video calling and GPS functionality with built-in SiRF Star III chipset. The Glofiish X800 is based on the Windows Mobile 6 and comes with a high resolution VGA display.
At just 113.5x60.5x15.8 mm, the Glofiish X800 maintains similar ultra-thin, pocket-friendly dimensions as E-TEN's previous X-series model, as well as the all-in-one connectivity solution – GSM, Wi-Fi, GPS and Bluetooth – that has become a standard of Glofiish Pocket PC Phones.
The device features two digital cameras, an auto-focus 2-megapixel version at the rear to capture high-quality photographs and video, and a front-mounted VGA camera for video calling.
[via FCC, unwiredview]