E.T. The Extra-Terrestrial turns 30 with special edition Blu-ray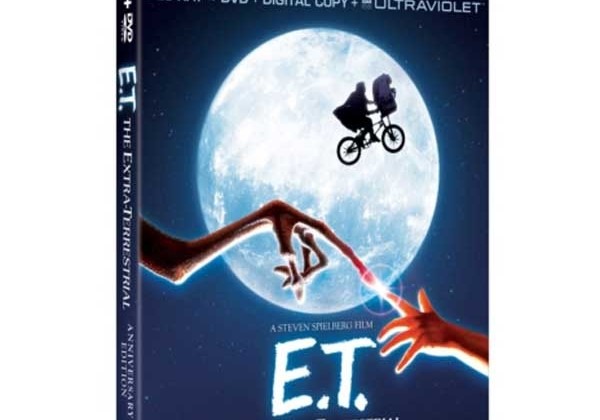 I can remember watching E.T. in the theater as a kid with my cousins. I thought it was the greatest film ever at the time, and I bet we watched it 100 times when it came out on home video. It's hard to believe that the movie is now celebrating its 30th anniversary and its first ever release on Blu-ray is set for October 9. The film has been digitally remastered and has new 7.1 surround sound.
The special edition will feature the entire 1982 theatrical movie on Blu-ray along with a DVD version, a digital copy, and an Ultraviolet copy. The film also has a number of special features, including the E.T. Journals that looks at the day-to-day experience of creating the movie with never before seen behind-the-scenes footage. The special-edition film will also have a new interview with Steven Spielberg.
The movie will have some deleted scenes and reunion footage of the cast and filmmaker with a get together and talk about their thoughts and the impact the film had. Other special features will include content on the evolution and creation of E.T., and the film will include the original theatrical trailer. There's a lot more special content on the Blu-ray disc as well.