E.ON is building two 9.9MW battery storage facilities near Texas wind farms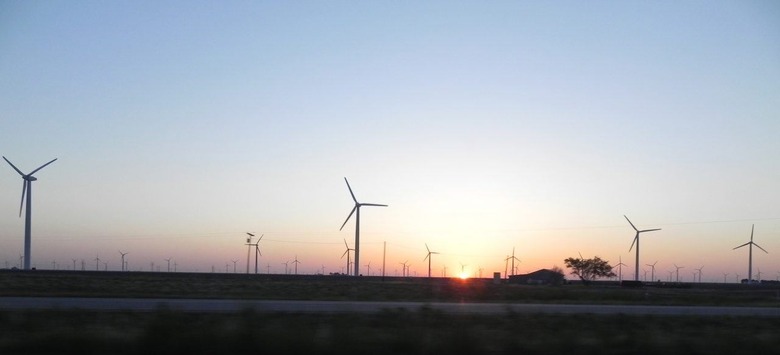 E.ON North America has announced that it will be building a pair of 9.9MW battery storage facilities in Texas, with one in the Pyron wind farm in Hermleigh, TX and another in the Inadale wind farm near Roscoe. These wind farms have been in place for several years now, and are in possession of 249MW and 197MWs of battery storage at the present, numbers that will both grow when these new facilities go live later on this year.
These two battery storage facilities will be built under the Texas Waves energy storage projects, says E.ON, adding additional battery storage capacity to the two aforementioned West Texas wind farms. This represents a fairly big progression for E.ON North America, marking its second and third li-ion battery systems connected to the grid.
These two facilities will be used to respond rapidly to sudden changes in power demand, making the wind farms' systems overall more reliable and efficient. These two projects are said to provide 'ancillary services' to the state's Electric Reliability Council of Texas.
Both of these follow E.ON's 10MW storage facility in Tucson, Arizona, the company's first li-ion battery system connected to the grid. That facility will be launching by this upcoming summer if everything goes according to schedule. The two Texas facilities should be live by the end of this year, meanwhile.
SOURCE: Windpower