DxOMark tests show Xiaomi Mi 5 doesn't live up to hype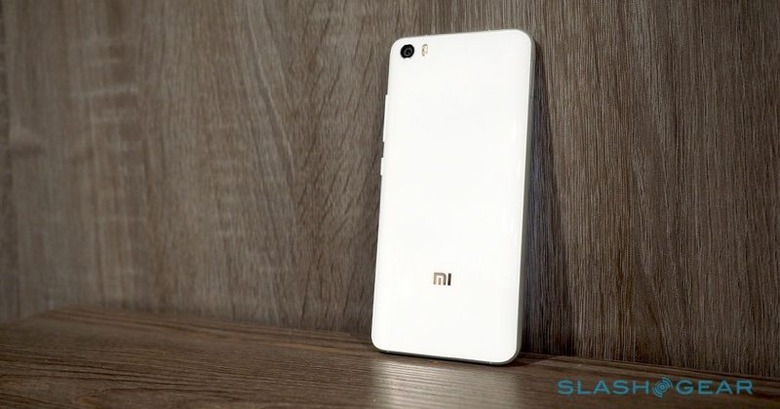 When Xiaomi revealed the Mi 5 at MWC 2016 last February, it tried to make a lot of noise. That was understandable, considering it was competing for attention against the likes of the Samsung Galaxy S7 and the LG G5. It even boldly pit the Xiaomi Mi 5 against the iPhone 6s and 6s Plus, regarded to be two of the best smartphones when it comes to cameras. Sadly, based on DxOMark's usual battery of tests, the Mi 5's camera might not all that it was hyped to be.
Xiaomi wasn't shy to reveal that it used a 16 megapixel Sony IMX298 Exmor RS sensor for its flagship, the same sensor that graced the Huawei Mate 8 and OPPO R9 Plus. More than just the sensor, Xiaomi boasted most about its 4-axis optical image stabilizer, which is 2 axes more than most smartphones. In real-world situations, however, it seems that the Mi 5's camera magic only worked under a very narrow set of conditions, namely, well lit, outdoor still photography.
The Xiaomi Mi 5's 4-axis image stablizer does work wonders as advertised, but unlike its higher end contemporaries, it only performed well in best case scenarios. Mind you, the Xiaomi flagship did output good quality images in those cases, so it isn't all that bad. Outside, exposure was noted to have good performance and preserved details well. Autofocus was also great in bright light. Performance, however, was all over the place indoors, especially when the flash was the only light source.
Things fell apart even more when it came to videos. While exposure and white balance are generally good in all conditions, exposure wasn't stable and there was a noticeable noise and loss of detail in all lighting conditions, even in bright light. Stabilization was ironically its lowest mark there, negating the advantages of that 4-axis IS Xiaomi has been boasting about.
DxOMark gives the Xiaomi Mi 5 an overall average score of 79, with split scores of 80 for stills and 76 for videos. While the highest in the list is just 9 scores away (88 for the HTC 10 and Samsung Galaxy S7 and S7 edge), it still puts the Mi 5 at 23rd spot, on the same ranking as the Galaxy S5 and Xperia Z3, both of which are 2014 models.
SOURCE: DxOMark