DxOMark buys Nik Collection from Google to continue development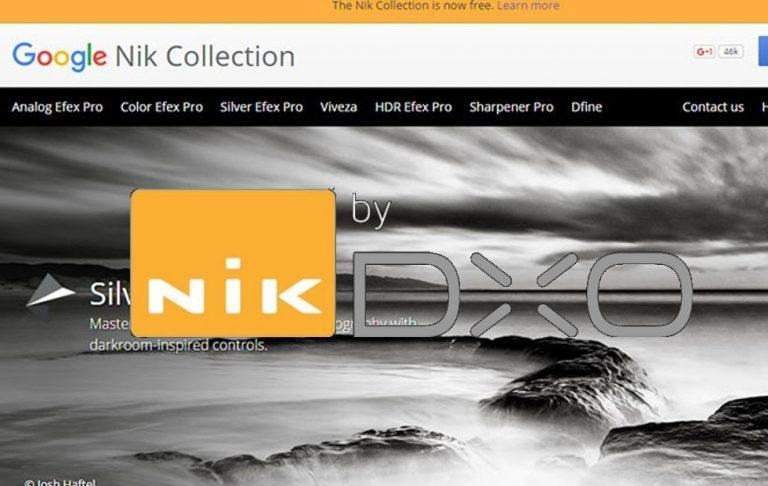 There was no small amount of groaning and head-shaking last May when Google announced that it was discontinuing the development of the Nik Collection. Acquired by Google back in 2012, the Nik Collection was a popular assortment of photo editing tools and plugins for Mac and Windows. Google released the software suite for free last year, so that may have already been an omen of its doom. Luckily for fans, DxO, the company behind DxOMark, has swooped in to buy the collection from Google in order to continue the software's development.
Truth be told, Google may have really only been interested in the photo editing app Snapseed anyway when it acquired Nik Software. It simply carried the burden of maintaining the Collection of plugins for Adobe Photoshop and Lightroom in order to keep its users happy, at least for a time. After all, the Nik Collection didn't come for free until last year when Google removed the price tag.
Fortunately, DxO is now picking up the pieces. While perhaps best known for its benchmarks and review over at DxOMark, which covers not just phones but also cameras, DxO does have other products and interests. One of those is the DxO ONE camera add-on for smartphones, which recently just got an update. It doesn't seem out of place, then, that it would want to acquire photo editing tools to complete the circle.
The Nik Collection currently consists of seven plugins for the desktop versions of Lightroom and Photoshop. All of those are promised to receive some development love once again. Those include:
• Analog Efex Pro: Applies film-era camera, lens, and film simulations to digital images
• Color Efex Pro: A comprehensive set of filters for color correction, retouching, and creative effects
• Dfine: Noise reduction software for camera-specific digital images
• HDR Efex Pro: Specialized program for processing HDR pictures
• Sharpener Pro: Image sharpening for digital images
• Silver Efex Pro: Black & White conversion of images with darkroom-inspired control
• Viveza: Selectively adjusts image color and tonality without complicated masks or selections
There might be one small "but" to this good news. The current version of the collection will remain available for free on their new home at DxO. There is also a new version planned for launch in 2018 but DxO makes no mention of it being free, implying that the Nik Collection will return to a paid model. Probably not a huge thing to ask from fans and users, if it means continued active development on the software.
SOURCE: