Dust 514 gets beta registration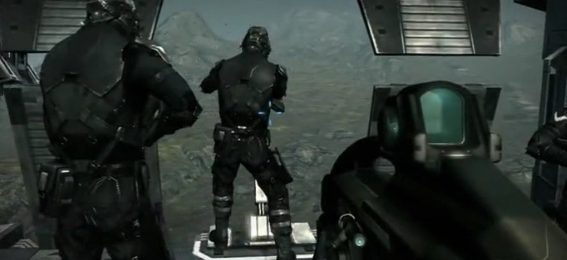 Publisher CCP Games is now letting numerous other players get in on the beta for the free-to-play massively multiplayer title on the PS3, Dust 514. The company announced that it has plans to massively expand its online beta throughout the summer. This will be in addition to the thousands who are already part of the closed beta. Those selected for now will be people who are already players of Eve Online.
Select Eve gamers, along with those who were part of the Eve Fanfest convention in Iceland earlier this year, will gain entry to the online preview this week. Dust 514, which is slated to be available exclusively on PS3, will be a completely free-to-play affair. CCP had originally planned to charge a nominal price for gamers to download the title from the PlayStation Store, but that plan has been scrapped because, CCP says, it didn't want to confuse gamers. The experience inside the game itself will not change at all.
Dust 514 was built on the freemium model, which means that players can download and play the game for free, but as they progress and want new items or expanded feature sets, that's the point at which they'll need to start forking over some cash. The price that would have been charged, around $10 to $20, would have been immediately converted into in-game currency, so gamers weren't actually paying for the download but were forced into investing at least some money in the experience.
[via CVG]